Kobe Bryant: A Legacy of Perseverance
I took interest in basketball at the age of 7. High-flying superstars like Lebron James and Blake Griffin drew me to the NBA shortly after, and as an LA native I was hooked on the newly formed Lob City Clippers. Although the Lakers were historically LA's team, Chris Paul and co. took my heart as the scrappy somewhat-underdogs. There was one problem though, and his name was Kobe Bryant. He tortured the city rival Clips four times a year. And just like Tom Brady, I hated his guts. Or at least I wanted to say I did. But every time I tried to yell out how much he sucked, as he nailed a turnaround fadeaway along the baseline over the arms of a Clipper, my tongue stayed put for some reason. I would have never admitted it out loud, but he was a superhero. 3 was my favorite number if you'd asked me then, but it was always really 24. 
When I was in 6th grade, I played flag football for my middle school. In the first game of our season, I lined up as a receiver to the left of the hashes in the fourth quarter. I watched the snap, and released into an out route against soft coverage. The quarterback rolled my way and shoveled it into my hands. I turned and ran for the pylon. And I almost got there. But someone tried to grab my flag as they fell behind me, instead grabbing my jersey. I tumbled forward and lost my vision from the pain as my left arm crumpled into itself. Radius snapped clean in half. As I layed on the ground, my head barely over the goal line, I looked up and reached the ball over with my right arm. They didn't give me the touchdown, of course, because that's not how it works. But days later, with a full cast on my arm, my friend and teammate jokingly asked me why I would reach for the endzone. Well, firstly, I didn't understand the rules enough to know that I was already down. But I responded to the Laker fan, "Well Kobe shot his free-throws, right?"
As we mourn the passing of Kobe Bryant, his daughter Gianna, and seven others on January 26th, I'm brought back to that moment. Kobe's legacy is one of great sacrifice, resilience, and never-ending excellence. He is remembered not only for his ever-lasting achievements on the basketball court, but also for his work off of it. He will go down in history as one of the greatest to ever bless us with his game, now and forever.
About the Contributor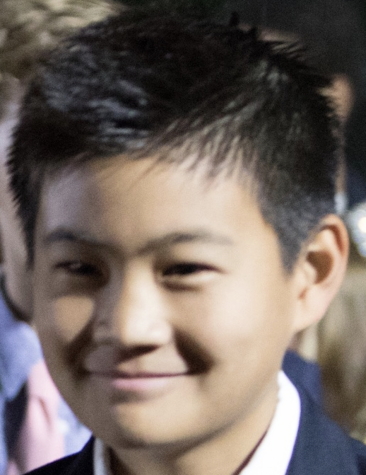 Liam Chia, Staff Writer
Grade: 11

Years on Staff: 3

Why are you writing for the Flintridge Press? 

I love to write in general, but there's a really exciting atmosphere...