MLB Free Agency Predictions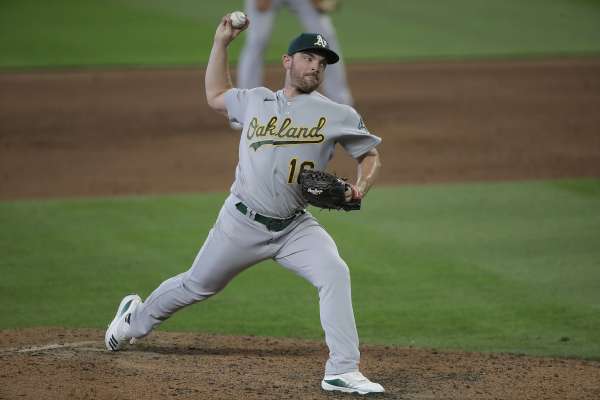 The 2020 MLB season is finally complete. It was a great accomplishment, considering the league had to deal with the coronavirus. With the emergence of stars like Randy Arrozarena and Kyle Lewis, the league looks to be in great shape for the foreseeable future. But with the final pitch of the 2020 World Series came the beginning of what looks to be a free-agent market that will shape the future of baseball for years to come. With that in mind, here are 3 Free Agent Predictions that will take place this offseason, which will change the outlook of the league for the foreseeable future. 
#1: Trevor Bauer signs with the New York Mets 
Trevor Bauer is the premier free-agent starting pitcher on the market this offseason. He capped off his incredible 2020 campaign, in which he had a 1.73 ERA and 12.33 K/9, with a Cy Young Award. 
The underlying numbers support his rise to the top of the best starting pitchers in baseball as well, sporting a .215 BABIP as well as only giving up a barrel 6.3% of the time. According to FanGraphs, a barrel is the most high-value batted ball, with an Expected Batting Average of .500 and Expected Slugging Percentage of 1.500. With these numbers comes the caveat that this was a shortened 60 game season, and the Mets should expect some regression. Yet whatever team that signs Bauer should trust him to keep improving his pitch mix, as well as his mechanics. 
He is an avid believer in analytics and constantly tinkers with training methods and in-game strategy. The New York Mets seem to be in the best position to sign Bauer, with the team's sale from the much-maligned Wilpons, to billionaire Steve Cohen. Under the Wilpons, the Mets had a reputation of not spending on big free agents, much to the dismay of Mets fans everywhere. But under Cohen, whose hedge fund keeps his pockets extremely deep, the Mets look poised to go after some big-name free agents and spend big. Bauer would provide the Mets with a front-line starter to complement Jacob DeGrom, and possibly lead them into the playoffs for the first time since 2015.
#2: George Springer signs with the St. Louis Cardinals
For years, the Cardinals have been unable to develop outfield talent. The Dexter Fowler signing proved to be a less than successful endeavor, producing a WAR above 2.0 only once in his four years with the team. Harrison Bader is a defensive wizard but can't seem to develop into a league-average hitter. As for Randy Arrozarena, the Cardinals shipped him off to Tampa Bay where he blossomed into a postseason star. He never got a full season to show the Cardinals that he could produce at a high level.
The Red Birds are in desperate need of a star outfielder who will sit atop of their lineup for the coming years and provide them with a solid 500 at-bats, as well as 25 home runs. George Springer can bring them that consistency. This past year, he put up a 146 WRC+, a 1.9 WAR, and 14 home runs. He has provided the Astros with 25 home runs in three of the past four seasons, excluding the shortened 60-game season.
It will do him well to get a change of scenery, especially to the excellent baseball town of St. Louis. His involvement in the Astros cheating scandal will never evade him if he stays with the Astros. He needs to find a new home where he can establish himself as a great player again in the eyes of fans and fellow players alike. The addition of a solid outfield bat will cement the Cardinals atop the NL Central. Springer can roam any outfield spot they need while still keeping room for Fowler and up-and-coming prospect Dylan Carlson.
#3: Liam Hendricks will signs with the Los Angeles Dodgers
With the probable departures of key bullpen pieces such as Pedro Baez, Blake Treinen, and Jake McGee, the Dodgers need to solidify their bullpen's back end with a proven top-3 closer. Kenley Jansen is not the guy he was three years ago. He can't reliably get you 30 saves throughout a full season, and he certainly can't be the go-to guy in the playoffs anymore, as seen this season. 
But coming from Oakland, Liam Hendricks seems to be the perfect guy to come in and lock down the end of games for the Boys in Blue. His opponent's batting average this year was only .157, and he gave up only two barrels during this shortened 60-game stretch.
The Dodgers in the past have been unwilling to spend big money on top free-agent relief pitchers. But this past postseason showed them that they need a lockdown relief pitcher to stabilize their bullpen's backend if they want to repeat as champions. Hendriks, paired with guys like Brusdar Graterol, Adam Kolarek, and Victor Gonzalez, would cement the Dodgers as the favorites to repeat as Champions of MLB.
About the Writer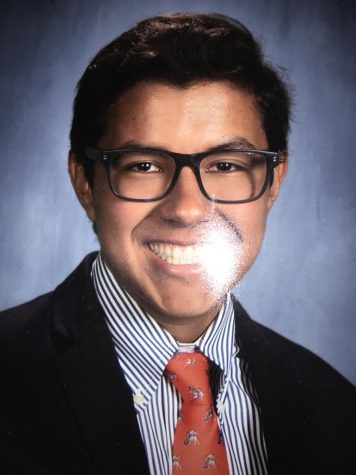 Diego Ynzunza, Sports Editor
Grade: 11

Years on Staff: 3

Why are you writing for the Flintridge Press?

I enjoy bringing people information about sports as well as sharing...