Pac-12 Basketball Preview
Every November, as the leaves begin to fall and the weather gets colder, College Basketball makes its long-awaited return. This year especially looks as if it will be just as exciting as last year, with many high-flying dunks, improbable comebacks, and the promise of one team hoisting that championship trophy at the end of the season. 
Now, although they haven't gotten much national love over the past few years, this years' slate of Pac-12 teams seems to finally have the heart and talent it takes to get a team to the Championship.
 Arizona is coming off of an underperforming year in which they failed to make it to the NCAA Tournament. They will look to bounce back, though with the addition of highly touted freshman, Nico Mannion, out of Pinnacle High School. Mannion will look to right the ship in Arizona along with a talented freshman, Josh Green. Green comes highly touted as a five-star recruit out of IMG Academy. Mannion and Green have a high basketball IQ, and both thrive in transition. Sean Miller, Arizona's head coach, has long been known as a defense-first coach. However, his interests will need to shift if he wants to make a run with this team in the NCAA Tournament. This Arizona team will seek to break free from the shadow of the NCAA allegations made against Miller, earlier this year. 
Speaking of NCAA allegations, USC's former assistant coach, Tony Bland, was sentenced this summer to 2 years of probation after he pleaded guilty to a felony count of conspiracy to commit bribery. He, along with three other NCAA assistant coaches, was arrested last year for many of the same reasons. This problem of NCAA allegations is plaguing many schools at the moment. However, the best thing to do is move on, and that's precisely what USC is trying to do. For the first time in decades, the Trojans have brought in a consensus Top-5 recruiting class and will look to do some damage in the NCAA tournament. With the likes of Oneyka Okungwu, and Isaac Mobley headlining the recruiting class, Coach Andy Enfield will look to lead this team to a Pac-12 Championship. Okungwu and Mobley will fill the Trojans' need for depth in their big men. This team is poised to bring the Pac-12 Championship back to Downtown LA.
 On the other side of town, the UCLA Bruins will look to begin a new chapter in their basketball program, with the hiring of a new head coach, Mick Cronin. Cronin, who previously led Cincinnati Bearcats to nine straight NCAA tournament appearances, will look to re-ignite this Bruins team with a high-powered offense. Senior Prince Ali will look to lead this team, along with the addition of redshirt freshmen, Shareef O'Neal, and point guard Tyger Campbell. Both O'Neal and Campbell sat out their freshman year due to injury. This year, they will look to return UCLA to its' winning ways. O'Neal is a great guy to have in the paint because of his toughness and overall IQ for the game. He will be a rebounding machine for the Bruins. Top that off with Campbell, who can lead this team in scoring, and you have a UCLA team that is healthy, and ready to do damage in March.
The other two highly talented teams in the Pac-12 are Oregon and Washington. Oregon, with the return of senior point guard Payton Prichard, is heavily favored to win the Pac-12 this year. Washington has the addition of duo Isaiah Stewart and Jaden McDaniels, two electric players who have the talent to play in the NBA. Both Washington and Oregon have outstanding head coaches in Mike Hopkins and Dana Altman, respectively. Both have the experience and the knowledge necessary to lead their respective teams to an NCAA Championship.
This College Basketball season is gearing up to be one of the most entertaining and exciting seasons in recent history, and the Pac-12 seems to have the talent this year to make a serious run in the NCAA Tournament. Only time will tell whether or not the Pac-12 will live up to its namesake, and become once again the true "Conference of Champions."
About the Writer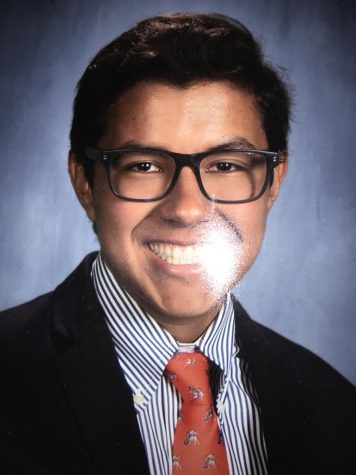 Diego Ynzunza, Sports Editor
Grade: 11

Years on Staff: 3

Why are you writing for the Flintridge Press?

I enjoy bringing people information about sports as well as sharing...