CIF Cancels Fall Playoffs
On January 19th, 2021, CIF Commissioner of Athletics Rob Wigod officially canceled the Fall Sports championships in the southern section. This announcement comes after much disagreement over the 2020-21 high school sports season due to the coronavirus remaining ever prominent in southern California. In July of 2020, CIF outlined a plan to postpone the winter and fall seasons to keep them afloat. It would have involved individual winter sports seasons being pushed back into the spring and a mixture of fall and winter sports beginning in late winter. 
The CIF released the schedule with the assumption that COVID numbers would have recovered by the time November/December came around. But, sadly, here we are in February with the official cancellation of fall sports seasons. 
Commissioner Wigod states in his letter that there has "not been enough progress made" in terms of the pandemic and transmission rates in the area. He claims that they've "run out of time" and that there is no more ample room for football, girls' volleyball, or boys/girls water polo even to start their seasons. 
According to the CIF, the logistics involved with yet again performing a complete revamp of the schedules and playoff procedures "are no longer realistic." The 559 individual high schools may choose to play their seasons in the future (depending on their league, local restrictions, and state parameters), but CIF will not host any kind for the fall sports. Therefore, there will be no CIF Southern Section Championship, CIF State Regional, or State Section Championships for the following sports even if they can start their season in the coming weeks.
Boys/Girls Cross-Country

8-Man Football

11-Man Football

Girls Volleyball

Boys/Girls Water Polo
However, in terms of spring sports, they remain on course to follow the original schedule released in the summer. Wigod and CIF are "hopeful" that it will be safe enough to host playoffs for spring sports later in the year, although it's clear that there will still be many safety precautions and adjustments involved.
Though it's not specified, it is implied that when speaking of the spring sports,' the winter sports that were postponed into the spring season in July are included in this group. But canceled spring playoffs are still not out of the question. The spring seasons are much more likely to be played at this time, but COVID statistics in the expanded Los Angeles area remain high. Since the beginning of the new year and the roll-out of vaccines across the country, numbers have declined nationwide. But there is no guarantee that we will recover in time for playoffs come spring. Seasons may be played, but if CIF deems it necessary, they will cancel the spring playoffs just like they did fall by "mid-April." 
Wigod finishes by expressing his optimism for a successful spring season across the region and emphasizes the importance of state-wide safety above all else. It is unclear how likely it is that the spring playoffs are kept on. Coronavirus numbers spiked during the holiday season but have been on a steady decline since then. It will come down eventually, but will it be soon enough? Only time will tell, but if you'd like to keep our friends and family safe, as well as salvage this sports season, do what you can to prevent the spread of COVID.
About the Contributor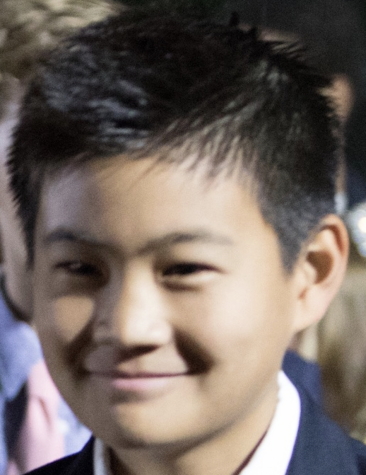 Liam Chia, Sports Editor
Grade: 12

Years on Staff: 5

Why are you writing for the Flintridge Press? 

The Press is a great way for Prep students to engage with each other...