Fantasy Football Waiver Additions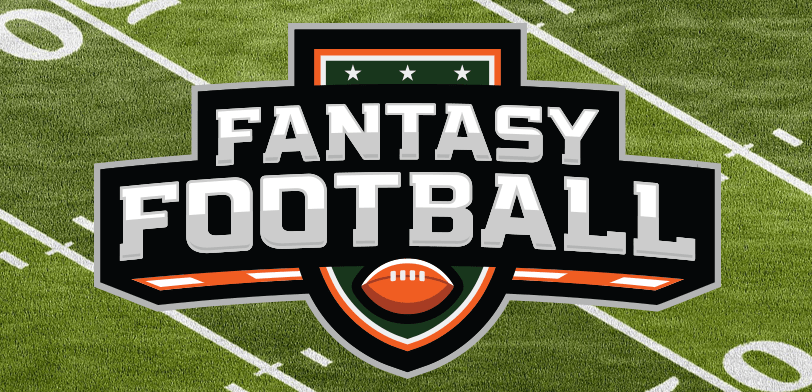 As the 2020 NFL season begins, there is undoubtedly a lot up in the air. The ongoing Black Lives Matter protests have made their way into the professional sports world, and at least a couple of games may be postponed(and rightfully so). On top of that, the obvious COVID-19 restrictions pose a significant threat to this football season's future. 
Because of the coronavirus, teams have had limited training camps, no OTAs, no minicamps, and zero preseason games. Expect this lack of time to integrate into new systems to take a toll on rookies. Surprisingly, the aftermath of week 1 of the NFL season has resulted in several impactful injuries. Star fantasy picks, like Micheal Thomas and Chris Godwin, fell left and right, leaving a lot of room for rising backups to surge to the top of the waiver wire and a lot of desperate managers ready to scoop them up. Here are my top 10 waiver wire targets after week 1 of the NFL season.
Darius Slayton
A relatively unknown name, Slayton had been impressing under the radar since his rookie season last year. The wide receiver with the most touchdowns since week 5 of last season? Not Micheal Thomas, no, not Julio, not even Nuk Hopkins. It's Darius Slayton. Since the departure of Odell Beckham Jr. in 2019, the Giants have been in desperate need of a WR1 to complement star back Saquon Barkley and young QB Daniel Jones. Since then, the Giants offense has been abysmal, but Slayton has emerged as a favorite among the young receivers that make up Jones' target group. Expect big things from him in the coming weeks, especially after seeing his 28 points, 2 touchdown performance in week 1.
Cam Newton
The NFL MVP of 2016 might already be taken in your league depending on depth and experience, etc. However, after week 1, doubts about his talent and health are starting to fade. He emerges as a real candidate for the year's comeback player after a 26 point performance in week 1, as he led his new Patriots to a 1-0 record over the Dolphins. Week 1 was going to be a telling factor in whether or not you could trust this guy, and he delivered in a big way. If he happens to remain available, pick him up. You might regret it later.
Benny Snell Jr. 
The first player to rise to the top of the player pool due to injuries is Snell. James Connor, the Steeler's workhorse back coming into the 2020 season, went down with an ankle injury early in the game against the Giants. Snell took over from there and pounded in 113 yards on 19 carries in a win over New York. If you need depth at RB, picking up this guy couldn't hurt.
Nyheim Hines
In the middle of the week 1 game against the Jaguars, starting back for the Colts, Marlon Mack went down with a season ending torn achilles. Star rookie running back Johnathan Taylor is probably already taken in your league, but Hines might not be. After Mack left the game Hines exploded for 27 points, including 8 catches and a touchdown both through the air and the ground. Known for his stellar return abilities, Hines stepped it up in Mack's absence, and I expect him to continue to excel in Indianapolis' balanced offensive scheme. Don't expect him to pound out 2 touchdowns a week, but he might become a reliable source of yards in both categories as the weeks go on.
Emmanuel Sanders
Indisputably the best wide receiver in fantasy football and reigning offensive player of the year, Michael Thomas, is out with a high ankle sprain. These kinds of injuries are infamous for hampering receivers' and backs' production, so I wouldn't be surprised if Thomas doesn't regain his full form for a couple weeks after he gets back (he'll be out for about 2 weeks). The next best receiver on the Saints for Drew Brees to give it to is new addition veteran Emmanuel Sanders. Losing Thomas leaves a whole lot of targets up for grabs, so I fully expect Sanders' volume to increase significantly in the next couple of weeks.
Dallas Goedert
Although he plays backup to superstar TE Zach Ertz, Dallas Goedert gets many snaps in Doug Pederson's famously heavy set. And boy has he taken a step forward in the last two years. When Ertz went down with several minor injuries in the middle of last season, Goedert came through for the Eagles and proved his worth. As he gets fed into the rotation more often, even with Ertz's return, Goedert becomes an increasingly valuable week-to-week consideration. If you don't have a top 5 TE and your starter is facing a tough matchup, Goedert is a worthy plug and fill option.
Aaron Rodgers
Don't call it a comeback. Rodgers is on a revenge tour since getting put on the hot seat when the Packers moved up in the 2020 draft to get Jordan Love (instead of filling one of many many holes in their roster). Don't mess with this guy. A 31 point performance in week 1 put everyone on notice that he is very much still an elite quarterback. Definitely keep this guy on your watch list.
J.K. Dobbins
Another guy who might already be taken in your league, but if he happens to not be, then take him now now now. He looked really explosive out of Ohio State and received way more touches in week 1 with the high flying Ravens' offense than anyone predicted. Dobbins and Mark Ingram are the best handcuff back duo in the league as of now. Get Dobbins if you can, especially if you have Ingram. 2 TDs in your league debut? Give me that guy any day of the week.
Robby Anderson
When the Panthers signed Anderson, I didn't think much of it fantasy-wise, but he came out of the gate sprinting this year. Anderson has been the poor man's Tyreek Hill the past 2 seasons now, prone to huge production spurts but inconsistent week to week. He was on this week when he caught 6 passes for 115 yards, a touchdown, and a 2 point conversion. In a Panthers offense with only a couple reliable options, I would take your chances with him.
Antonio Gibson
After the sudden release of vet Adrian Peterson a couple days before the season started and the dismissal of allegedly violent Derrius Guice, the Washington Football Team made a statement. They were going to roll with their young guys. Their running back core now consists of J.D. McKissic, Peyton Barber, and rookie Antonio Gibson. Gibson is listed as the starter and looks promising. With Dwayne Haskins' accuracy in doubt and a weak receiving core outside of Terry Mclaurin, expect to see the Football Team give Gibson volume this year.
About the Writer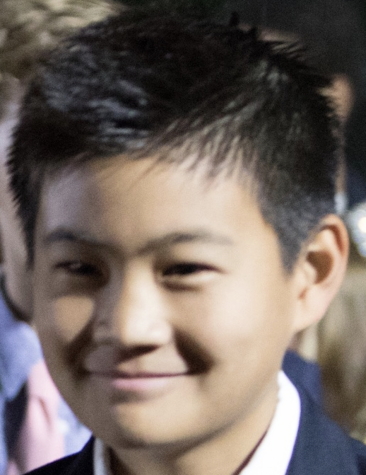 Liam Chia, Staff Writer
Grade: 11

Years on Staff: 3

Why are you writing for the Flintridge Press? 

I love to write in general, but there's a really exciting atmosphere...