The 2021 NFL Draft: One for the History Books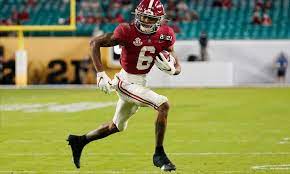 The NFL draft is one of the most anticipated and impactful parts of the NFL season, where teams cash in those coveted draft picks to bring in young football stars, hopeful that they may transform their franchise. In a traditional year, teams spend months leading up to the offseason scouting out prospects and building draft boards.
But as we all know, this year is nowhere near traditional in any sense, and the professional sports world is no exception. This will undoubtedly be the weirdest NFL draft in history, one that will be remembered for a long time by fans, players, and organizations.
Every year, a team makes a selection that leaves everyone just squinting at their TV screen, totally dumbfounded. The Raiders taking Clelin Ferrell at fourth overall, the Packers picking Jordan Love at 26, the Seahawks getting LJ Collier at 29. All these examples are very recent, and it's yet to be seen if they will pay off, but as of now they haven't proven us wrong. Especially in the moment, these picks seemed to be nearly incomprehensible. Expect to see much more than one of those this year. 
The COVID-19 pandemic has forced a majority of key events in the offseason to shut down, including the NFL combine, some pro days, and media days, and its effect on the draft, the teams, and the draftees has yet to be determined. But that's not exactly why this will be such an oddity of a draft.
If you think back to last year, we already have a taste for what it's like to not be able to scout workouts in person. The combine last year was at a minimum capacity, and many teams couldn't send their usual squadron of scouts. They've known this was a possibility for months and have most likely adapted, maybe scrutinizing film more than usual to cover the information lost. That's not the issue.
What plays the biggest role here is the dramatic transformation of the college sports landscape: a transition that will leave managers burying their faces in their hands and fans doing the same as they watch their team make picks in April.
The cancelled combine, the lack of in-person meetings, and the inability of teams to scout practices and college games: all extremely impactful changes to the order of this offseason, but all somewhat predictable when considering the pandemic. Something that caught everyone off guard, however, was the appearance of opt outs for college players.
We saw the NFL give athletes the chance to opt out of the 2020-21 season before it started due to the pandemic, and rightfully so. The things that come with being a professional athlete leave the players extremely vulnerable to contracting the virus. Of course there are added safety precautions, but they can only do so much to protect them and their loved ones. Some NFL players opted out, but considering their salaries it was expected that most would stay on the rosters. But when the NCAA announced that college players could opt out if they wanted to, the college football climate saw a huge shift. 
Top prospects who had already cemented their draft stock from the previous season had no stake in this year's season. If you are already projected to go in the first round, there's no reason for you to risk major injury by playing when you could work alone with personal trainers and prepare for your professional career.
If you look at current mock drafts and/or draft boards, you'll see that a good six or seven out of the top fifteen players opted out of this past spring season. This includes headliners such as Micah Parsons (Penn State), Caleb Farley (Virginia Tech), Trey Lance (ND State), and Penei Sewel (Oregon), just to name a few. Gregory Russeou. Rondale Moore.
Top talents that teams can build around if they choose to do so. So how does this affect the draft?'
It mainly has to do with the dynamics between teams as they bump shoulders over prospects, as well as the idea of pick value. The toughest part about draft night for a general manager is weighing one's own player rankings against those of other teams picking before and after them. That all has to do with a team's needs and talent availability at each spot. And within that complexity is the issue of positional rankings, (the most notable ones this year being cornerbacks Farley vs. Surtain III and quarterbacks Fields vs. Wilson vs. Lance).
This all seems like a lot, because it is, but managers have to juggle all this while dealing with scrutiny from other members of the organization and the media. When you add in the opt outs, it just multiplies the headache. 
How teams evaluate talent is a huge question this year. When dealing with these superstars who opted out, how do you pit one player who has an extra year of production against another who was spectacular last year but hasn't been seen on a field since? Take Ja'marr Chase for example. A generational talent paired with ideal measurements and top technique led Chase to a record breaking 2019-20 season. He came out of the national championship with a trophy and a top three 2021 pick projection. He hasn't been injured since then, and there's no reason to believe he has regressed after sitting out his final season at LSU… right? 
Well, then comes along the likes of Jaylen Waddle and Heisman winner Devonta Smith, who have excelled at Alabama the last couple of months and put themselves into the mix for best receiver. If you're the Miami Dolphins at pick 3, starving for a big-time playmaker to give to Tua Tagovailoa, who do you pick? While Chase had an exceptional year last season and showed that he could be the next great receiver in the NFL, he is now entering the draft with one, yes only one, season of tape. Do you favor that one amazing season from Chase (in which he was catching passes from Joe Burrow), or several great, but short of insane years from the Bama duo? It's a question no one can answer except for them.
There are so many examples of this dilemma, including the aforementioned rivalries between the top two corners and the 2nd, 3rd, and 4th best QBs. VTech's Farley and Alabama's Surtain both have immense promise and both had stellar 2019 seasons. But Farley opted out for this season and Surtain had a just OK year. Yet again, quite an impossible decision to make between the two for a defensive back needy team.
BYU's Zach Wilson and Buckeye Justin Fields both played this past season, but due to COVID cases on the team and cancelled games, Fields only took snaps in eight regular season games. His stats are, however, objectively just a bit better than Wilson's in terms of numbers per game. Is the small sample size the cause of this advantage, or is Fields truly the better player? Youngster Trey Lance out of ND State is in a similar position as Ja'marr Chase, as he too opted out of the past season and has only one season of tape. 
Evidently, there are so many things to consider here, and each team will see it differently. But as everyone knows, each pick has an effect on every single team down the board afterwards. This year, team's big boards are going to vary significantly more than in past years, which will inevitably lead to a mind boggling catastrophe of a final draft result. (If you're looking for a good brain teaser, I suggest ignoring the draft results of night one until it is over and then looking at it as a whole).
Then, of course, is the increased possibility of busts, which is just an entirely different world. Teams will reach for raw, unpolished prospects left and right. There is almost a guarantee that a fourth of the first ten picks will be busts. Some will get lucky and a star will drop right into their lap, and the not so lucky teams will be the ones letting them fall. Thus, the weirdest draft in history. And oh man are the fan reactions on Youtube going to be funny.
About the Contributor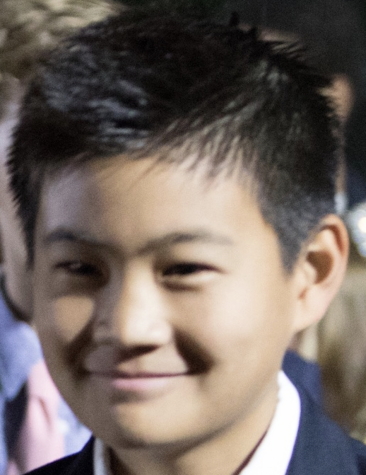 Liam Chia, Sports Editor
Grade: 12

Years on Staff: 5

Why are you writing for the Flintridge Press? 

The Press is a great way for Prep students to engage with each other...