Star Running Back Derrick Henry Suffers Devastating Injury
If you are obsessed with football, sometimes watch football, or even just know what football is, you've probably heard of Derrick Henry. The star running back played college football at The University of Alabama and won the Heisman Trophy in 2015, defeating Carolina Panthers (then Stanford) star running back Christian McCaffrey and Houston Texans (then Clemson) star quarterback Deshaun Watson. He was drafted in the second round of the 2016 NFL Draft with the 45th overall pick by the Tennessee Titans. After playing as a backup behind DeMarco Murray for his first two seasons, Henry broke into stardom in 2018, running for 1,059 yards and 12 touchdowns. He eclipsed those stats in 2019, and in 2020 he led the league with 2,027 rushing yards and 17 touchdowns, becoming only the eighth running back in NFL history to rush for 2,000 yards in one season. Henry was riding strong off the success of previous seasons through the first few weeks of the 2021 NFL season, running for 937 yards and 10 touchdowns. However, what could've been another 2,000-yard season for Henry ended abruptly in the Titans' Week 8 matchup against the Indianapolis Colts. With 7:44 remaining in the first quarter, Henry caught a pitch from quarterback Ryan Tannehill and was tackled for a gain of one yard. After returning from a commercial break with 6:03 left in the first quarter, the CBS broadcast showed Henry on the bench without his right cleat on. Henry returned with 2:55 left in the first quarter and never left the game after that. However, Coach Mike Vrabel later revealed that Henry sustained a Jones fracture (defined by UPMC as "a fracture of the bone on the pinky toe side of your foot, the fifth metatarsal bone.") during the contest and would undergo surgery. Henry was placed on injured reserve following the game. Coach Vrabel did not tell reporters how long he expected Henry to be out, quoted by ESPN saying, "Whenever that is, that's when it'll be. I know that he'll be around our team as soon as he can. I know that's important to him." While Adam Schefter of ESPN says sources have told him Henry will be sidelined for the remainder of the season, an article on the NFL website expects Henry to return in six to ten weeks. Even for the minimum of six weeks, the Titans (6-2) will have a hard time continuing their path to the AFC's No. 1 seed without their number one player. Although they've signed veteran Adrian Peterson and D'Onta Foreman, and currently have Jeremy McNichols and Dontrell Hilliard on their roster, the Titans will have trouble replacing Henry's unmatched talent in the backfield.
Sources: Wikipedia (1), ESPN (2), YouTube [Channel: Highlight Heaven] (3), UPMC (4), NFL (5)
About the Contributor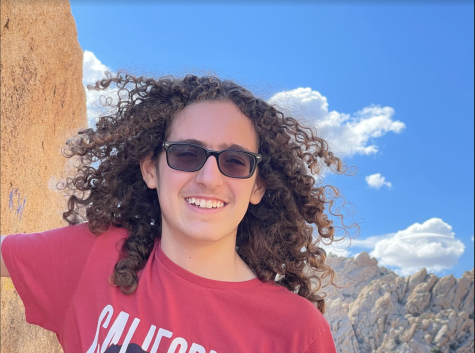 Owen Gama-Lobo, Staff Writer
Grade: 8

Years on Staff: 2

Why are you writing for The Flintridge Press?

I am on the Flintridge Press because I like reading the news, and I...