The Real Top Three in the NBA Draft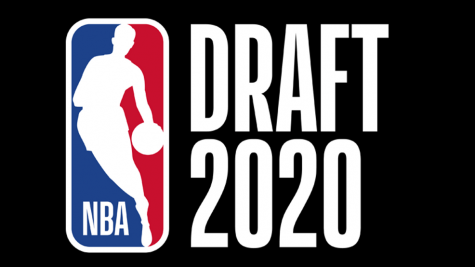 The consensus for the past few months is that there is a solidified top-three in the upcoming 2020 NBA draft: LaMelo Ball, Anthony Edwards, and James Wiseman. Each one possesses huge upside without a doubt. However, there are two prospects that haven't been discussed on the same tier as these three: Deni Advija and Onyeka Okongwu. 
The group really should be Ball, Advija, and Okongwu. Each one brings a unique skill set. Edwards and Wisemen are talented without a doubt. There is definitely a world where they can both grow to All-NBA level talent; but their ceilings relative to their current skill sets aren't as enticing.
Edwards is a strong-framed scoring guard, but he lacks an in-between midrange and floater game. Teams are going to funnel him into those tougher shots. Every great scorer in the NBA has the ability to hit those easy jumpers defenses are taught to allow. That part of his game might come naturally, however. What's more concerning is that besides scoring he doesn't bring much offensively in regards to playmaking. On defense, he doesn't bring energy. 
Wiseman has a decent floor as a rim-running, glass cleaning big. The intriguing portion of his game is his offense. Can his perimeter and faceup game become deadly and a go-to for him? He's shown flashes but nothing close to consistent. The past doesn't favor Wiseman's development. Not many bigs have gone from raw offensively to a go-to scorer. 
This is a way more negative forecast on these two players. However, Ball, Advija, and Okongwu are on a pathway to contribute to winning in the long run.
Onyeku Okongwu
At the moment, Okongwu is predicted to fall right at the edge of the top five, or a few spots after. He is slightly undersized at 6'9 and offensively he hasn't shown range from the mid-range or three, but he does have great touch around the rim. It's possible he can develop some semblance of a jump shot.
 I can see why people are more interested in Wiseman: his faceup and perimeter game on offense make him a much more attractive player, but how many scoring dominant centers have led championship contending teams? Not one in recent memory. You're better off having an all-around center that doesn't need touches to be effective.
Okongwu fits the mold of Bam Adebayo. He has a high motor on both sides of the floor with great decision making. His I.Q might be his most underrated skill. He makes quick decisions that are most of the time the right ones. He understands how to position himself for blocks and has great awareness on defense. 
On offense, he runs the pick and roll beautifully. He gets out of his roll quickly and has great hands. Out of the short roll he can make passing reads and can be trusted with the ball. His I.Q shows up in his off-ball movement where he might be the best in the draft class at that. Since his freshman year in high school playing with Lonzo Ball, his movement and coordination has been outstanding for a big man. 
In all, Okongwu fits the new role for centers: versatile on defense, great decision making, and the ability to play out of the pick and roll. I would take him over Wisemen because even with what Okongwu currently brings to the table, he should be a starting caliber center with room to grow his offensive arsenal. Wisemen needs to exponentially increase his skill level. He's also going to need touches to be effective but unless you're Nikola Jokic, Joel Embiid, and Karl Anthony-Towns, it's hard to get that volume as a center.  
Deni Avdija
This year might be another case of a European prospect being overlooked. While there have been a handful of European players who didn't pan out, Advija's past doesn't seem to point in that direction. 
Contrary to recent European flameouts Dragan Bender and Mario Hezonja, Advija made contributions to a highly-competitive team. The tradition in Euroleague is for younger players to work their way up to the rotation. Coaches tend to favor veterans and a win-now approach. In-game development isn't as much of a priority, as the coaching scene in Europe is highly volatile. 
So when a young player cracks the rotation of a team with multiple NBA players, including Amar'e Stoudemire and Tyler Dorsey, it should be noted. Advija played his Swiss-army knife role well. He ran the fastbreak as a ball handler, defended multiple positions, and created off the pick and roll. When he had a favorable matchup, he demanded the ball. 
This experience in the best league outside of the NBA in the world should be considered. He knows how to contribute to winning and can perform many different roles for a team. As  time goes on, he can improve his multitude of skills.
Avidja is a versatile wing. He has great vision and the ability to score at all three-levels. He has a bit of a post game and can attack smaller players. In the open court he functions well as a grab-and-go player to lead the break, or he can run the floor. His off-ball movement is outstanding. He has great timing on his cuts and has the height to finish off these plays.
Defensively, he can stay in front of guys and play the passing lanes. He also thrives as a weak side shot blocker.
As a one on one isolation player, he doesn't have an advanced handle. He can go to the post-up with small guys and has shown a step-back three, and if he refines his shot, this can become his go-to.
He has an outstanding competitive drive, a skill that can't be taught. When he's locked in, he makes plays on both ends. It's hard to stop a guy like Avidja because he has so many ways of positively impacting the game. 
LaMelo Ball
Ball is the only player left out of the original three. He's on a whole different level in terms of upside. He has the potential to be a number one option on a championship team if he gets the right system and a team that buys into his playstyle. 
The first thing that jumps out is his vision, feel, and creativity. He's an instinctual player with no shortage of confidence. Combine this with his height, and he becomes extremely dangerous.
The issues with small guards is that teams can put a long and athletic player and force him to drive into the paint. Look at the Toronto Raptors who did everything in their power to get VanVleet and Lowry shots. When they needed a bucket, they weren't able to generate consistent good looks because they weren't tall enough to see over the defense.
Ball is the most polarizing prospect in the draft. For one, he's been in the national spotlight since his freshman year of high school. He was a huge part of the family's reality T.V. show. His path to the NBA was unique: going through the JBA, Lithuania, and Australia. 
People criticize his loose playstyle and bad shot selection, but these things are easily correctable. He has a knowledge of the game that is rare and will flaunt it without a doubt. All the criticism (defense, shot selection, effort, family) is outweighed by his talent. Doubts over his defense and shot selection is warranted, but he's shown enough that one day those areas won't be issues anymore.
Every coach and player that Ball has come across has only positive things to say about him. His Drew League coach talked about how he garnered the respect of much older players in the first practice and how he doesn't have the ego people expect out of a young superstar. Despite the Illawarra Hawks, Ball's team in Australia, having a rough year, his coach talked about his willingness to learn and his work ethic.
His humbleness is not talked about enough. It's going to allow him to lead a team very quickly once everyone recognizes his talent.
About the Writer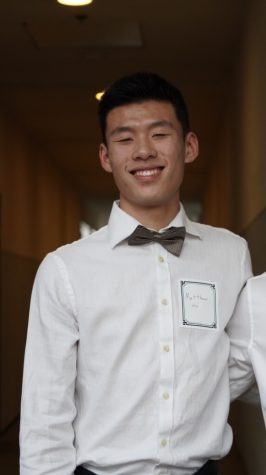 Matthew Ho, Sports Editor
Grade:  12

Years on Staff:  4

Why are you writing for The Flintridge Press? I've written for the press since freshmen year. It's a great outlet...