Week 13 NFL Playoffs Predictions
NFC:
New Orleans Saints (13-3)

Green Bay Packers (12-4)

Los Angeles Rams (12-4)

Washington FOOTBALL TEAM (6-10)

Seattle Seahawks (12-4)

Tampa Bay Buccaneers (11-5)

Arizona Cardinals (10-6)
AFC:
Kansas City Chiefs (15-1)

Pittsburgh Steelers (15-1)

Tennessee Titans (12-4)

Buffalo Bills (12-4)

Baltimore Ravens (11-5)

Indianapolis Colts (11-5)

Cleveland Browns (10-6)
Wild Card Round (TB, KC bye)
NFC
Packers vs. Cardinals —- Green Bay wins
This is easily the most intriguing wild-card matchup. I almost want to pick the Cardinals because when they're healthy they match up really well against the Packers and have a tendency to perform well against good teams. The Packers are really good offensively and very few defenses can stop them, so Arizona's struggling defense isn't too much of a factor. The Cardinals' offense is well suited to take on Green Bay's defense as well. With the newly re-discovered ground game and Kyler Murray's explosiveness through the air and with his legs, the old-fashioned Packers defense will fail to contain Deandre Hopkins, Kyler, and Kenyan Drake. If Arizona can force a couple of turnovers, which is very hard with Aaron Rodgers, they have more than a chance. But they will most likely fall in Wisconsin. It will certainly be exciting either way.
Rams vs. Buccaneers —- Los Angeles wins

The Tom Brady era in Tampa has not gotten off to as hot of a start as expected. An 11 and 5 record and a playoff berth is nothing to complain about, but expectations were so high at the start of the season that this seems like a bit of a letdown. They looked really solid when playing teams with bad talent and/or bad coaching, but against anyone else, they really struggled. Week 6 against Green Bay was the only exception really. Unfortunately, LA is neither. The Rams roster is a little bit weird. A bunch of solid role players and 2 superstars. Who are on defense. A barely above average QB. But Sean McVay has masterfully crafted this team into a force to be reckoned with for years to come. The Rams will pick Brady and Arians apart slowly, like they always do, winning convincingly by 10+ points.
Football Team vs. Seahawks —- Seattle wins

The Redski- sorry. The Washington Football Team is not a good football team. In fact, the entire NFC East is an embarrassment. Just checking to see if y'all Cowboys are still Dem Boyz. Seattle has holes, no doubt about that, but they also have arguably the highest upside in the league. Seattle will run them over. Russel Wilson and DK Metcalf will toast the burnt-out Washington secondary. They'll beat them in week 15 and they'll beat them again. This one isn't that hard to predict.
AFC
Steelers vs. Browns —- Pittsburgh wins
The Steelers are elite, no matter how easy their schedule is. I don't think they'll go 16-0 (I think Baltimore, Indy, and the Bills have a chance to take them down), and they will lose the one seed to KC based on strength of victory. Their offense is not dynamic by any means (spare rookie Chase Claypool), but I would trust that iron wall of defense with anything. Led by superstars TJ Watt and Minkah Fitzpatrick, Pittsburgh's defense is suffocating, rivaled by maybe only Indianapolis. It's no secret that Baker Mayfield has not risen to the hype that surrounded him as the first overall pick in 2018. The Browns will probably lose the final game of the season to Pittsburgh and will do so again in the very next game. Cleveland is heavily reliant on their ground game and star running back duo (Nick Chubb and Kareem Hunt). The only problem is that the Steelers' front seven ranks #1 in stopping the run. They also cause turnovers, something Baker is prone to doing. The Browns will give them a run for their money in the first half, but Mike Tomlin and the Steelers will stay on top throughout on their home turf.
Titans vs. Colts —- Indianapolis wins
The Titans got off to a scorching start in 2020 but have slowed down since. By contrast, the Colts struggled to find themselves in the first half of the season but have found their footing in the ground game and relying on their stout defense. As mentioned before, this Indy defense is probably the only one good enough to rival Pittsburgh, and I think they will pull off the small upset and knock off Tennessee by putting a stop to Derrick Henry. The division rivals split their 2 matchups this year 1-1 and it will be close, but I think someone on the Indy offense steps up (Micheal Pittman?) and pushes them over the Titans. But the key, as always when dealing with the Titans, will be Derrick Henry. Tennessee will live or die by him.
Bills vs. Ravens —- Baltimore wins
I don't trust either of these teams, especially in the playoffs. They both have significant holes, and I don't think either will go far in the divisional round no matter who wins this game. But I think Lamar Jackson finally gets his first playoff win in a close game against Buffalo. The Ravens defense will keep Josh Allen busy while the reigning MVP slowly makes his way over Buffalo's defense and into field goal range. It will be a low scoring game that Justin Tucker will win for the Ravens.
Divisional Round
NFC
Saints vs. Seahawks —- Seattle wins
This is a really enticing matchup. The Seahawk defense was atrocious in the first half of the season, but after the Carlos Dunlap trade, they managed to step it up in some aspects. Their sack numbers are way up, and as a result, the defense is getting off the field, improving the pass defense numbers that previously ranked dead last in the league by a mile and a half. The Saints are extremely talented and have been for many years now. But something about the playoffs really takes a toll on this team's production. They've lost heartbreakers every year for the last couple of seasons, and this year has a similar feel. In fact, they've felt off all year. Team chemistry certainly wasn't aided by Drew Brees' mid-season injury, and his return may or may not bring about new issues in the postseason. Russ and the Seattle offense will overcome the Saints' decent defense without too much issue, but it will all come down to if Bobby Wagner and Jamal Adams can pick up less than ideal seasons by locking down superstar swiss army knife back Alvin Kamara. My gut says they will, and the Seahawks escape the Benz stadium with a narrow win.
Packers vs. Rams —- Green Bay wins
I don't think this will be particularly easy for the Rams. This is not a good matchup for LA. To anyone who studies their playbook, or frankly even watches their games, Sean McVay has his offense banking on a series of basic receiver/running back motions that branch out into an array of play calls. Most of the action stays between the numbers and the line of scrimmage. Only once in a while per game will you see Jared Goff taking a shot downfield. Specialty jet sweeps, power 0s, and flip screens are enough to overwhelm most defenses. And although the two teams haven't played this year and I have no proof, I have a feeling that the Green Bay front seven is well-matched for it. They're not the most athletic, but they're certainly not slow, and veteran presences like Christian Kirksey and Za'Darius Smith will be key in helping the defense sniff out plays. Aaron Rodgers' offense will score a lot on the Aaron Donald and the Rams defense, so if the sup-par defense can hold down Goff long enough for Rodgers to finish the job they should be able to win.
AFC
Chiefs vs. Colts —- Kansas City wins
The Chiefs are the best team in the NFL. Their defense has taken huge strides since Mahomes' breakout year in 2018, and the offense has only gotten more explosive. There are virtually zero weak spots on this team, from coaching staff to backups. It's a daunting matchup for Indianapolis. As strong as this Indy defense is, no defense is any match for Mahomes and co. The Chiefs finally realized that Tyreek Hill's speed creates mismatches that are literally impossible for defenses to contend with, and they've stepped up his involvement. The rich get richer. Once the night is over, this game will not be close. After a hard-fought battle against Henry and the Titans, the Colts will fall to the well-rested Chiefs, as powerful as ever.
Steelers vs. Ravens —- Pittsburgh wins
This game has already been played twice this year. Both times Pittsburgh won. With more pressure for Lamar to struggle with, the Steelers will win. It may be a close game, but Lamar has regressed since his MVP season last year. People have already begun to figure him out and highlight his flaws. Without this element on their side, Harbaugh and the Ravens will not be able to go far. Tomlin gets back to the AFC championship game, and this fine-tuned Steelers defense comes through again.
Championship games
NFC
Packers vs Seahawks —- Seattle wins
This is a toss-up game. It's going to be an emotional contest, a repeat NFC championship from 2014, and certainly high scoring. Neither defense is good enough to contain the opposing offense. Whoever commits the least amount of turnovers will win essentially. I really think it's a 50-50 chance. But in the end, it's not going to matter because whoever wins is just going to lose in the Super Bowl so who cares. I'll just choose the Seahawks because I like them more.
AFC
Chiefs vs. Pittsburgh —- Kansas City wins
The combination of these two championship games leading into the Super Bowl will be amazing. It's a clash of the Steelers' defense and unstoppable Kansas City offense. The Steel Curtain 2.0 will bend but not break against Mahomes and co., but it won't be enough to support Pittsburgh's average offense. The Chiefs' defense is pretty good; it gives up yards and points but is prone to forcing turnovers, similar to Seattle. The turnover differential will again be the deciding factor in this game. Kansas City will win that battle by one or more and defeat Pittsburgh by a score or two.
Super Bowl
Seahawks vs. Chiefs —- Kansas City wins
The Kansas City Chiefs are the best team the NFL has seen in decades. I'm convinced that this offense is the best to ever do it. It's quite literally unfair. The mismatches mentioned before as a result of the insane amount of weapons surrounding Mahomes is unreal. To be more specific, Hill's otherworldly vertical threat combined with his elite mid-route combinations is enough to draw the attention of 2 or 3 defenders at all times. Cover one man, cover two-zone, it doesn't matter. He'll beat them all. The only way to prevent him from going over the top of his corner without leaving the middle wide open is to put a receiver spy on him on top of a multiple cover bubble man coverage. However extreme this may seem, if you don't want to get cooked like the Buccaneers in week 12, this is necessary. This, obviously, leads to a lot of one on one matchups for the rest of the receiving core. This would be fine if Hill were the only superstar threat on the team. But oh no. Travis Kelce, the best receiving tight end in the league. Mecole Hardman, Sammy Watkins, and Demarcus Robinson. Solid route runners with great hands. Clyde Edwards-Helaire and Le'veon Bell out of the backfield? The best football player in the world taking the snaps? You've got to be kidding me. No team stands a solid chance. You just have to hope and pray someone screws up in a major way, or that Mahomes injures himself slipping on a banana peel in the kitchen. No defense could keep them down for more than one drive. I think Russell Wilson is the second-best football player on the planet and that he is the MVP this season, but no one can compete with this team. Not A-Rod, not Wilson, not T.J. Watt. I have very little doubt that the Chiefs will win Super bowl 55.
About the Writer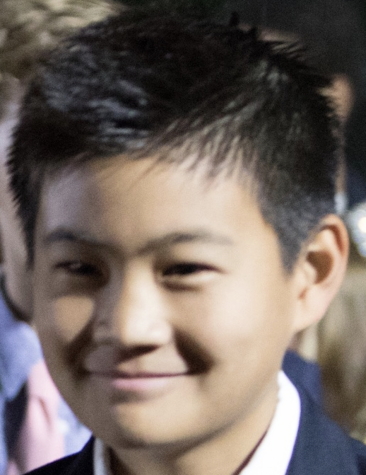 Liam Chia, Staff Writer
Grade: 11

Years on Staff: 3

Why are you writing for the Flintridge Press? 

I love to write in general, but there's a really exciting atmosphere...