Elections Around the World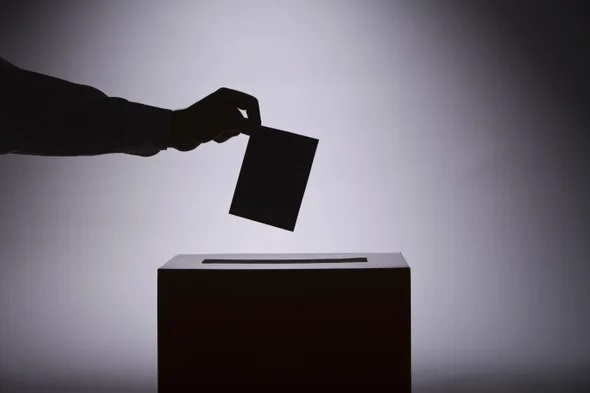 There's nothing like election season. While we Americans might be focused on our own elections this year, global powers held their elections that could have huge implications for the rest of the world.
Brazilian Presidential Election
This year's Brazilian presidential election promised to be one of the most polarizing in the country's history. On one side, far-right incumbent President Jair Bolsonaro. On the other side, Brazilian political legend and corruption-marred former president, Luiz Inácio Lula da Silva, a leftist commonly known as Lula. Bolsonaro was defeated by Lula in a tight 50.9% to 49.1% election, which brought to an end his controversial presidency, during which the pandemic caused thousands of deaths and deforestation skyrocketed in the Amazon rainforest. While observers and Brazilians worried Bolsonaro would contest the election results, as he has questioned the integrity of electronic voting machines previously, he has approved the transition of power and appears to have silently conceded defeat. Lula was a longtime metalworker and union leader before his transition to politics, and despite having just a fifth-grade education, led Brazil into an unprecedented economic boom during his presidency in the 2000s. However, his legacy was complicated by a corruption conviction that sent him to prison for 580 days after his eight years in office ended. The conviction was thrown out in 2021 by the Brazilian Supreme Court, alleging bias by the judge who convicted him, paving his path to candidacy in the presidential election. Lula campaigned on expanding welfare, the minimum wage, and food and housing programs to aid poor Brazilians. While he plans to pay for his ambitious agenda by taxing the rich and increasing government spending, he will likely have a hard time pushing this through a center to right-wing majority Congress.
Chinese Communist Party Congress
Every five years, members of the Chinese Communist Party (CCP) convene to endorse membership for the CCP Central Commission for Discipline Inspection and elect the CCP Central Committee. This occurred from October 16th to 22nd this year. After the Congress closed, the Central Committee approved the members of the CCP Politburo, as well as the Standing Committee, the most powerful decision-making group within the CCP. The Congress is basically a coronation, as the public has no say in CCP leadership, which controls the Chinese government. At the Congress, Chinese President Xi Jinping secured the first-ever third presidential term in China, which became possible through a law change since the last CCP Congress. Xi's opening speech saw him defend his controversial anti-pandemic measures known as the "zero-Covid policy," praise China's growth in its economic and on the world stage, and present the goal of "peaceful[ly]" reunifying with Taiwan, though he did not commit to abandoning the use of force. As General Secretary of the CCP (serving as President simultaneously), Xi's second-in-command appears to be Li Qiang, who has been criticized for a two-month COVID-19 lockdown in Shanghai (where he serves as local CCP secretary), sending a message that Xi is handpicking his government without the thought of public opinion.
Israeli Legislative Elections
In their fifth election within four years amid an era of political dysfunction, Israel returned longtime Prime Minister Benjamin Netanyahu's coalition to power after being defeated in 2021. Netanyahu's victory amidst corruption charges guarantees Israel's first stable government since the beginning of a political crisis in 2019. The election provided catastrophic results for left-wing parties, with current Prime Minister Yair Lapid's coalition garnering a paltry 51 seats to Netanyahu's 64 in the 120-seat Knesset. Left-wing party Meretz, a longtime player in Israeli government, had one of many disappointing showings, failing to win a single seat. Netanyahu's victory was propelled by the far-right and ultra-Orthodox, and this coalition will be the first he has led without a centrist party. Observers worry that the far-right coalition could chip away at Israeli democracy and escalate tensions with Palestine with policies that seek to weaken judicial power and endanger the lives and livelihoods of Palestinians. Concerns that the new government could cause instability in international relations with the United States and Arab nations in the Middle East have also risen.
Other Elections of Note
In March, conservative Yoon Suk-yeol of the People Power party won the closest South Korean presidential election in the country's history; also in March, Turkmenistan elected its third president since independence in 1990, Serdar Berdimuhamedow, the son of the second president, Gurbanguly Berdimuhamedow, in what were widely seen as sham elections; in April, Emmanuel Macron was reelected President of France for a second term, overcoming a substantial right-wing challenge from Marine Le Pen; in May, Anthony Albanese and the Labor Party won control of the Australian government away from conservative Scott Morrison; also in May, Gustavo Petro became the first leftist elected president of Colombia; in August, William Ruto won the Kenyan presidential election against perennial candidate Raila Odinga, who unsuccessfully contested the outcome, and Ruto's UDA party took control of Parliament in the parliamentary election; in September, far-right politician Giorgia Meloni's Brothers of Italy party won the Italian general election with an absolute majority of seats; also in September, the ultraconservative Sweden Democrats party led by Jimmie Akesson performed well in the Swedish general election despite losing to the Social Democrats party.
With power changing across the globe almost monthly, shifts in global politics are to be expected. This could be a deciding factor in tensions between countries, the world's priorities, and the livelihoods of billions of people. Right now, all we can do is brace for impact for when the earthquake that is the 2022 elections reverberates around the globe.
About the Contributor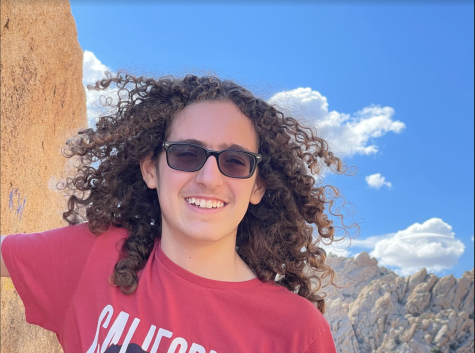 Owen Gama-Lobo, Staff Writer
Grade: 8

Years on Staff: 2

Why are you writing for The Flintridge Press?

I am on the Flintridge Press because I like reading the news, and I...