The Burning Sun Scandal – the Sex Scandal that Shook the Korean Entertainment Industry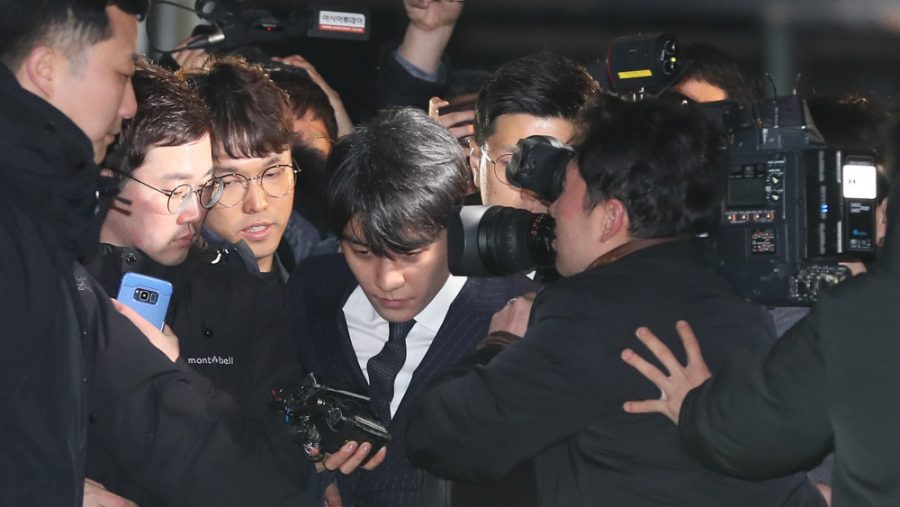 There's no secret in admitting that the Korean entertainment industry (especially KPOP) became a massive global phenomenon in the past couple of years. With boyish features that resemble the epitome of innocent youth, some of Korea's biggest entertainment companies (YG, JYP, etc) essentially debuted large quantities of girl and boy groups to cater to the international demand for more Korean productions. Despite the commercialized image of these flawless and seemingly pure idols (a term used to refer to Korean singers and actors/actresses who work in the industry), Kpop's innocent facade is slowly being stripped away as a series of sex scandals, now called the "Burning Sun Scandal", began making their way to social scrutiny in the past few weeks. As a Korean-American who has been objectively praising Korea's massive economic and social successes, I can only be disappointed in some of the most influential figures in the entertainment industry and the industry's infamous culture of treating their idols in a harsh cookie-cut manner.
The scandal begins with a nightclub called Burning Sun, a popular establishment located in Gangnam, one of the most affluent areas in all of South Korea. Though it appears as any other nightclub attended by big-named stars and wealthy customers, Burning Sun simultaneously served as a corrupt crossroad for underground drug marketing and prostitution. To further muddy the situation, its top investors and directors are some of Kpop's most famous idols: Seungri from Bigbang and Lee Jong-Hyun of CnBlue. Perhaps most surprising to Kpop's large fanbase are the crimes charged against Seungri, the youngest member of Bigbang, who claimed international recognition (even participating in the Trump-Kim summit in 2018 as one of Korea's proudest citizens) and domestic fame with his clean public image. His actions, on the other hand, are vile and disgusting. In the past week, he was questioned for 16 hours for the following crimes: rape, withholding specific prostitutes for VIP customers, drug use, drug trafficking, bribery, and abuse towards customers. Prostitution holds great weight in this situation since it is considered illegal in South Korea. Even worse (I didn't think it could get worse either), Seungri was part of a KakaoTalk (the most widely used text messaging app in Korea) group chat with Lee Jong-Hyun and Jung Joon-Young (another famous singer) to disclose footage of them committing assault towards women. Countless women who attended the Burning Sun were drugged and sought help from authorities (who had corrupt relations with the Burning Sun), but the authorities refused to pursue an investigation. Since the release of the unwinding scandal, Seungri has retired completely from the entertainment industry to preserve Bigbang's reputation and enlisted into compulsory military service.  
These idols are some of the most influential men in Korea, especially popular among younger generations. Even I, growing up in America, grew up listening to Seungri and Bigbang's songs. Entertainment companies have their precarious and strict policies on their idols because they understand the power of the media. However, their policies are also a point of controversy. In most major companies, idols are not permitted to date publicly to preserve their innocent image, and they rarely get breaks since it could affect their popularity in the highly competitive field. My stance, in no way, is to defend the horrible actions committed by the idols, but I am here to argue that the "innocent" facade that Korean celebrities must maintain is destructive and suffocating, placing a massive burden on them to maintain their "clean" image. There is a failure to address the massive mental health crisis among idols (as well as the students) and it's time for the industry to recognize the issue to provide necessary aid. After the suicide of another popular Kpop idol Kim Jong-Hyun (not to be confused with the sex offender Lee Jong-Hyun as mentioned above), fans were quick to demand that idols be provided with more support, something that has not been followed up with action.
Though there is much work to be done in America to help foster the feminist movement, there is much more work needed to be done in Asian countries. Last year, with the #MeToo movement that started in Korea (led by Seo Ji-Hyun), widespread protests against spy cam footage recorded and sold illegally online, and marches to promote women's rights to their own bodies, gave me hope that the country was taking the progressive steps necessary to create a country safer for Korean women. However, while some argue that the Burning Sun Scandal will serve as a pivotal point for women's rights in Korea, I remain skeptical. Firstly, the violative actions of the idols' use of hidden cameras echos the larger epidemic of the use of illegal spycams throughout Korea. Unfortunately, it seems as though violation of privacy by well-known idols is the ultimate solution to bringing attention to the issue on privacy for women and all citizens, seeing that the protests and demands in previous months have not matched the attention the problem is not receiving. Precedent has shown that idols have more flexibility with authorities due to their sheer influence. This is evident in some idols' special treatment in mandatory military service and shorter sentences for drug offenses (especially shocking since Korea has some of the strictest drug laws). The more popular the artist, the easier their sentences. People now argue that the reason why extensive investigation has only happened to Lee Jong-Hyun and not Seungri is because Seungri has more wealth to his name. Since this scandal streamed the headlines of countless countries world-wide and even to the attention of South Korean President, President Moon, I can only hope that the Korean government will take the measures appropriate to bring, at minimum, legislative justice for the women who have been silenced by these "innocent" men.
I strongly believe that Korean entertainment is a wonderful way for people to learn about Korean culture and some of the great accomplishments that the Korean people achieved in the past decade. However, its reputation shouldn't stop people from calling out problematic actions. After all, it is not Kpop itself that is problematic but the way certain companies run their corporation to harm its idols and deceive its fans. It is only when people share these issues and discuss the in-depth problems of prominent phenomenas that effective change can occur. As the Burning Sun Scandal continues to unravel and snowball its way to other major companies, I hope that the industry will not only reflect on their crimes, but take the time to mature and foster into an industry that is more inclusive of women. With all major entertainment and production companies being run by men, the sense of entitlement endowed upon them exacerbated Korea's gender wage gap and perpetuated uncomfortable working environments for female idols. Though I am an ocean away from the other country that I call home, I can only hope that they will take this time to prevent future scandals from violating the rights of others.
About the Contributor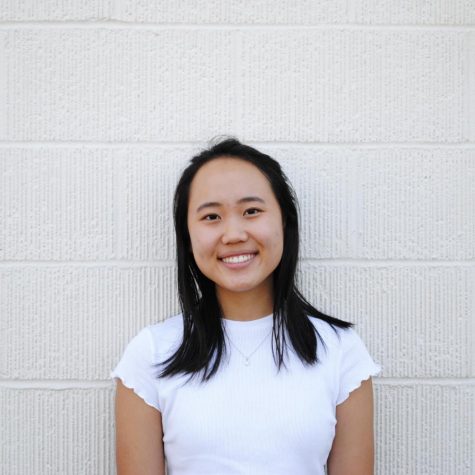 Irene Jang, Editor-in-Chief
Grade:  12

Years on Staff:  4

What do you like to do in your free time?  I love spending time with my friends & family, going on hikes, baking,...