Why Traditional Celebrities Make YouTube Channels
In the world of celebrity, there has always seemed to be a multi-tiered system. There are social media "influencers," who, despite boasting impressive numbers, have never quite reached the prestige of the other group: Hollywood actors, celebrated musicians, and world-class models. But in recent years, those lines have begun to blur. Any teenager with a few social media accounts has likely seen their fair share of internet personas trying out music, writing books, or going on tour. But on the flipside, there's been an influx of big-name celebrities joining the YouTube landscape; think Kylie Jenner, Will Smith, and The Rock, for starters. So why do these huge stars with thriving careers want to post on YouTube? Well, it's a win-win situation for both fans and creators.
I'll start with a little anecdote: in mid-March, I was doing my daily Instagram scroll when I saw that Hailey Bieber was announcing the launch of her YouTube channel. As someone who looks up to her as a style icon, I was excited, but unsure of what to expect when I headed over to her channel. Luckily, expectations didn't fall short. Out of her first three videos, all uploaded on the day of the channel's launch, the very first was a skincare routine, subtitled "skin prep for work." The video opened with a zoomed-in mirror shot of Bieber, bare-faced and holding a coffee. Immediately, it was clear that for her, this channel was going to be much different than the glam, magazine-cover motif of her Instagram. This stayed true throughout the rest of the seven minute video, as she conversationally walked viewers through her routine, even revealing that she and her husband (Justin Bieber) enjoy doing face masks together. This video perfectly captures the essence and draw of YouTube – real people doing real things. And in the case of celebrities, who can sometimes seem as if they're not tangible humans, it's refreshing for fans to see them in a more casual setting. 
Oftentimes, the Hollywood actors of YouTube have something else to bring to fans – behind the scenes videos. Madelaine Petsch of the CW's Riverdale gets millions of views on her videos where she vlogs on the set of the show, often in the hair and makeup chair or in-between takes. Many of her videos also feature herself and her co-stars doing challenges, answering fan questions, or casually chatting. Similarly, Brie Larson, best known for playing the role of Captain Marvel in the Marvel Cinematic Universe (MCU) and for winning "Best Actress" at the 2016 Oscars, answered fans' questions about filming Captain Marvel in a recent video to celebrate the film's two-year anniversary. In response to a question about the Captain Marvel sequel, she jokingly said, "the one thing I can tell you…  is that I can't tell you anything!" In addition, Larson makes sure that she interacts with her fans – in the comment sections of her videos, she can be seen "liking" and responding to viewers' comments. 
What's in it for the celebrities? Well, for one, money, although most have enough of it already. But for people like Kylie Jenner, YouTube videos make for great PR. Jenner has two wildly successful brands, Kylie Cosmetics and Kylie Skin, whose products she uses and promotes in her "Get Ready With Me" videos she films with her sisters. Likewise, Petsch recently filmed a workout routine video, featuring her collaboration with activewear brand Fabletics. It's a smart way to combine marketing and entertainment. For others, YouTube provides a space for them to discuss political, social, and religious issues that matter to them. Celebs like Larson and Will Smith have brought guests onto their channels to discuss the Black Lives Matter movement, and Petsch and Dwayne "The Rock" Johnson discussed the 2020 election on their respective channels. But for every celebrity on the platform, it seems that the joy of YouTube is how it allows them to connect in a more personal way to the people who support them.
About the Writer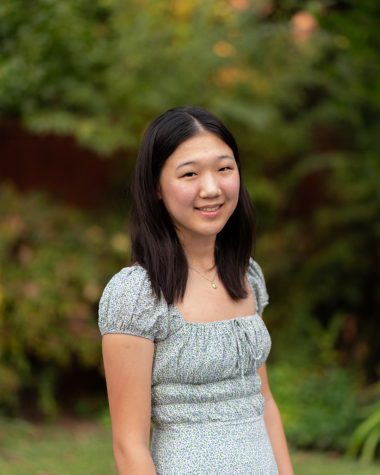 Regan Sakai, A&E Editor
Grade: 11

Years on Staff: 1

Why are you writing for the Flintridge Press? I enjoy writing about the things I'm passionate about, and I realize...