Mocktails: A Fun Drink Recipe for Students
In restaurants, I often find myself skimming the cocktail menu and looking at all of the fun recipes. The cocktail flavor profiles always look much more interesting than the listed 'kid drinks.' For this reason, I have come to love mocktails: non-alcoholic cocktails. I've tried drinks ranging from non-alcoholic margaritas to cucumber jalepeño mocktails. Mocktails allow me to enjoy a more sophisticated drink while also staying within the limits of the law. For all of the foodies out there, get ready to add mocktails to your "must-try" list. They are the gourmet food version of drinks. If you read any food blogs, you'll know that mixology has become very popular. So why should underaged folk, or teetotalers, be left out?
Not only are mocktails super tasty to try, but they are also a ton of fun to make at home. You can keep it simple with a virgin mojito (which is essentially sparkling mint-limeade), or you can be experimental and combine many different flavors. One of my personal favorites is a lavender earl grey mocktail. The restaurant where I tried this did not share its exact recipe, so below is one I found online. I haven't tested it yet, but it's hard to go wrong with earl grey, lavender and lemon!
To make the mocktail:
1. Brew approximately four cups of earl grey tea and then chill it in the refrigerator.
2. Make the lavender simple syrup by boiling three tablespoons of lavender in one cup of water.
3. Stir in two cups of sugar until the sugar has dissolved.
4. Reduce the heat and let the solution simmer for around 15 minutes.
5. Let the syrup cool for at least an hour and strain out the lavender.
And Voilà! — you have 1 ½ cups of lavender simple syrup. Combine the tea, syrup, and some lemon as desired. Enjoy!
---
Sources:
Graham, Colleen. "Floral Cocktails With Homemade Lavender Syrup." The Spruce Eats, TheSpruceEats, 7 Sept. 2018, www.thespruceeats.com/diy-lavender-simple-syrup-760293.
Passante, Eden. "Earl Grey Tea Cocktail." Sugar and Charm, 24 Apr. 2018,                                                   www.sugarandcharm.com/2014/03/earl-grey-tea-cocktail.html?section-9
About the Contributor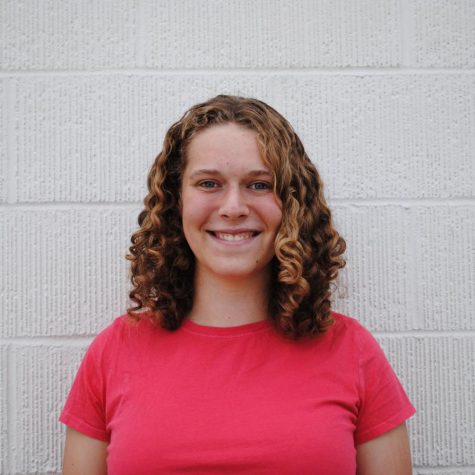 Katya Besch, Cartoonist
Grade:  12

Years on Staff:  3

What do you like to do in your free time?  In my free time I enjoy playing soccer; exercising; singing; playing...