On the Basis of Sex Review: An Important but Dramatized Story of Justice Ginsburg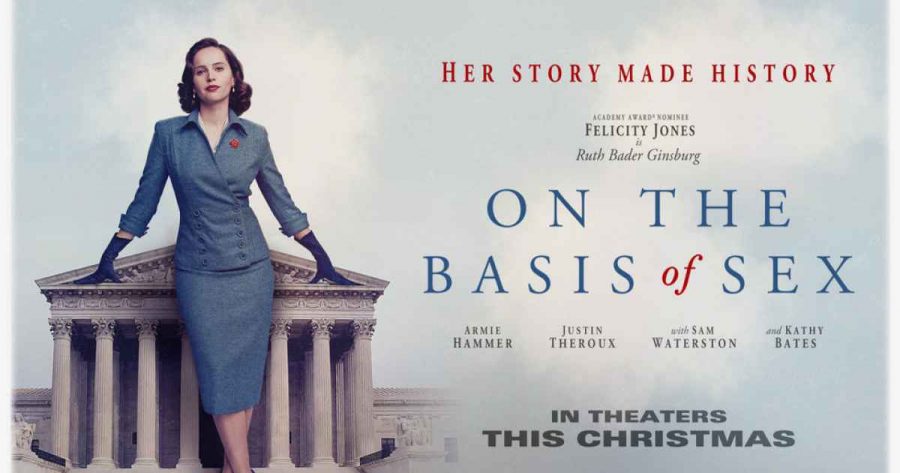 In the context of today's #MeToo movement and the continuous fight for gender equality, On the Basis of Sex transports audiences to an earlier struggle against gender discrimination by focusing on Supreme Court Justice Ruth Bader Ginsburg. The biopic tells the story of Ginsburg, played by Felicity Jones, and zooms in on her personal experiences as she attends Harvard Law School and later argues her first sex discrimination case in federal court during the 1970s.
The film covers three main time periods in Ginsburg's life. The first period opens on the streets of Cambridge in the 1950s, soon after women were admitted to Harvard Law School. Ginsburg is one of the few women occupying this greatly sought-after spot. Right off the bat, the movie illuminates Harvard's reluctance and passive-aggressive disapproval of women attending its law school. This disapproval is evident in the opening speech about what it means to be a "Harvard man" or at a dinner party turned interrogation where the few accepted women are questioned on why they are more deserving than men to receive a spot at Harvard. The topic of the film thus becomes clear in its beginning moments: gender discrimination has real impact and relevance.
The film, however, is just as much a narrative on the personal lives of Ruth and Marty Ginsburg as it is a story about legal and social reform. Marty Ginsburg, played by Armie Hammer, is a tax lawyer but serves mostly as Ruth's intelligent and supportive husband. Although his character is somewhat one-dimensional with his constant kindness and perfection, the reversal of gender roles in which Marty stands on the sidelines as Ruth shines is refreshing to witness. Throughout the film, the genuine love between Ruth and Marty adds depth and interest.
Yet their love also results in challenges. Viewers experience Ruth's struggle not only as a female lawyer but also with the obstacles she encounters in marriage and raising her children. One of the main obstacles she faces is when Marty is tragically diagnosed with testicular cancer. It is this adversity that portrays Ruth's own strength and perseverance as she decides to attend and do the workload for Marty's courses at Harvard in addition to her own. Additionally, Ruth navigates motherhood while raising her adolescent daughter Jane Ginsburg (Cailee Spaeny). Jane's character adds tension to the film with her stereotypical teenage outbursts against her mother. Ultimately, Jane, a bold feminist, inspires Ruth to the realization that times have changed.
In this way, On the Basis of Sex is a testament to a specific era, reflected in the effective costume design of flowery tops and bellbottoms that encapsulates the third and final time period—the 1970s. Much of the film centers on this last time period when Ginsburg represents Charles Moritz (Chris Mulkey), a man caring for his mother who was denied a tax benefit given to female caretakers. Some criticize this narrow scope of the film, arguing that it brushes over Ginsburg's other successes. Conversely, the in-depth coverage on one case helps develop the characters and plot in a way that may have otherwise been lost.  
The film's depth may also result from its creators, particularly Director Mimi Leder and screenwriter Daniel Stiepleman, Ginsburg's nephew. Because of this relationship, Ginsburg and her daughter reviewed multiple drafts of the script, thus a more authentic (or biased?) retelling of Ginsburg's actions and feelings. Ironically, this authenticity contrasts with one of the main issues with the film; it dramatizes Ginsburg's story with clichés and stereotypes, possibly in an attempt to attract an audience not typically found watching political biopics.
Regardless of the motivation, the film relishes in melodramatic moments and characters. Ruth's character in particular has a "superhero" quality as she quickly overcomes her struggle to argue her case in the final scenes of the movie. Although Jones' idealized version of Ruth highlights her positive characteristics such as her intelligence, wit, and determination, we lose in it some of the realness and imperfections that could ground Ruth's character and better resonate with audiences.
Overall, if you are looking for a more accurate and intimate depiction of Ginsburg, go see the documentary RBG. If, however, you don't mind the dramatization and still want to see a powerful story of Justice Ruth Bader Ginsburg's origins, On the Basis of Sex is for you.
About the Writer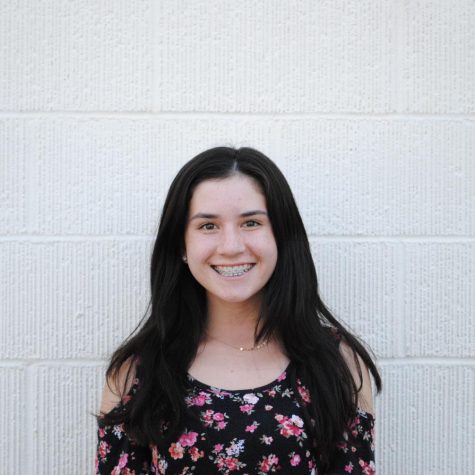 Maya Le, Assistant Editor
Grade:  11

Years on Staff:  3

What do you like to do in your free time?  In my free time I like to dance, read, watch movies, and spend time...