More Than Just Another Disney Singer: Olivia Rodrigo and Her Record Breaking "drivers license"
If you've spent time on Instagram and TikTok recently, you've probably heard of the latest hit song, "drivers license," written and sung by Olivia Rodrigo. However, who's really responsible for this popular new song?
Although most new fans were surprised to see a fresh face seemingly appear out of nowhere, 17-year-old Californian actress, singer, and songwriter Olivia Rodrigo is far from new to the entertainment scene. From starring as Grace in the 2015 film, An American Girl: Grace Stirs Up Success when she was twelve years old, to starring in Disney's quirky take on today's social media world, Bizaardvark, Rodrigo has been in the spotlight most of her life. Most notably, however, is her latest casting as Nini in Disney+'s new hit series, High School Musical: The Musical: The Series, a modern spin on the iconic movie trilogy High School Musical. Not only did this role allow Rodrigo to showcase her acting prowess to a broader and more mature audience, it also granted her the opportunity to explore her musical interests with her self-written single, "All I Want," the show's best-performing song to date.
With all of this information in mind, it was hardly surprising that the singer's debut was well received, but it was the massive scale of her success that was truly unprecedented. On January 11th, Spotify declared Rodrigo's song to "set the Spotify record for most streams in a day for a non-holiday song," continuing to beat its own record a day later, until on January 15, Spotify announced "drivers license" to hold "the record for most streams for a song in a week on Spotify." Just when it appeared that the track's popularity could not increase any further, Rodrigo became the first artist to simultaneously top the US iTunes and US Apple Music charts this year, with her song earning the top spot on Billboard's coveted Hot 100 chart for four consecutive weeks, and topping the charts of numerous music streaming platforms such as Amazon Music and Pandora.
Of course, with every massive song comes widespread attention from not only fans, but also celebrities. Fellow stars Cardi B., Hailey Bieber, Sophie Turner, Joe Jonas, and the singer's main inspiration, Taylor Swift, have also expressed their praise for "drivers license." Spotify Global Hits lead Becky Bass describes the song's extraordinary success best, stating, "We've never seen anything like this, where you do have a newer artist that just comes out of the gate in such a dominant way, and just continues to grow. I mean we were like, 'These first day numbers are huge!' And then they were bigger the second day, bigger the third day…so it really feels unprecedented." If you were not yet convinced of "drivers license"'s widespread appeal, you surely should be now
So what exactly is so special about this song? In Bass's words, it's "the perfect storm." An excellent combination of Rodrigo's already present young and engaged fanbase, the anticipation of her debut single, the raw relatable lyrics and catchy beat, the ever-popular drama with her fellow co-star Joshua Bassett surrounding the song, as well as the power of word-of-mouth amidst today's social media age all contributed to the song's large-scale success. With a combination like this, it was virtually inevitable that the song would blow up on apps like TikTok and Instagram, which are notorious for catapulting young stars into fame in the blink of an eye. Nearly instantaneously, Olivia's song was everywhere, plastered all over social media and appearing in creative TikTok videos in which fans attempted to rewrite and sing in the perspectives of the people Olivia allegedly addressed in the song, only drawing more attention to the drama surrounding it and contributing to the feedback loop.
Not only are Olivia's accomplishments monumental for any artist, but as an Asian-American woman, they are incredibly significant in terms of increasing representation within the highly saturated American entertainment industry. Much like other fellow Disney-stars-turned-singers, she sought to branch out and reach a diversified audience with her new single, which cemented her status as an emerging singer. Olivia's genuine love for music, song-writing, and creative expression come across clearly and serve to inspire the new generation of young emerging creatives. The star's Instagram account is filled with videos of her playing the piano and singing unreleased self-written and self-produced songs to her fans. Rather than being subject to the manufactured pop product mold that hinders many Disney artists, Olivia has demonstrated her sincere passion for music through her countless self-made songs. More than anything, Olivia acts as a positive role model for her fans as she continues to stay true to herself and encourages them to pursue their creative interests.
As Olivia Rodrigo's debut single "drivers license" continues to reach unprecedented heights, listeners can only expect this artist to continue along her successful trajectory.
About the Writer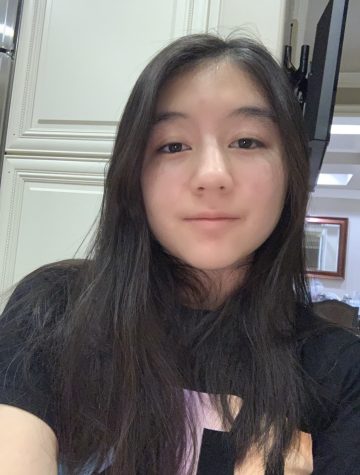 Taylor Torres, A&E Editor
Grade: 10

Years on Staff: 2 

Why are you writing for the Flintridge Press?

I'm writing for the newspaper to further my writing skills, express...