2022 Guide to Disneyland
Whether you're a veteran or first-timer, it never hurts to have a plan when it comes to the Happiest Place on Earth. Here are some tips on everything from the rides to the dining to help you make the most of your visit.
Attractions
What is Disneyland without its attractions? In total, the park offers 40+ rides, shows, character meets, and more, so it can be difficult deciding what items deserve a spot on your limited, time-restricted to-do list. Here's a breakdown of the attractions to help you make those decisions: 
While Disneyland isn't necessarily known for its thrill rides, it does have several exciting attractions sure to appeal to older audiences. Into roller coasters? Check out Space Mountain, Big Thunder Mountain, and the Matterhorn for a fast, exhilarating ride. Want to beat the summer heat? Try Splash Mountain (a log flume ride) or the Pirates of the Caribbean (a slower but iconic water ride). Of course, there are also the impressively themed, special effect-filled attractions like Indiana Jones: Temple of Doom or Rise of the Resistance and Smugglers Run, just to name a few. 
Maybe you're just not in the mood for those types of rides. No worries! There are plenty of attractions for those seeking a more mellow, yet still entertaining, Disneyland experience. Classics such as the Jungle Cruise in Adventureland, the Haunted Mansion in New Orleans Square, and it's a small world in Fantasyland are considered by many die-hard Disney fans to be an intrinsic part of the park's history. The Fantasyland dark rides right behind the Castle are also spots of interest if you're into the original Disney movies (think Peter Pan, Pinocchio, etc.). Dumbo the Flying Elephant and Astro Orbiter are surprisingly fun options as well, despite the fact that they're airborne carousels. Lastly, you might want to check out Autopia for racing and Astro Blasters for competitive shooting games. 
Final note: not every ride at Disneyland should be a priority. For example, I wouldn't recommend waiting in line for character meet ups/pictures unless that's something you're into. In addition, many shows such as the Enchanted Tiki Room, Great Moments with Mr. Lincoln, and parades aren't of the greatest importance, save for the firework show at night. Any of the transportation, like the Mark Twain Riverboat or Disneyland Railroad also shouldn't be a highlight. And of course, while picture opps are great for the Gram, don't spend any unnecessary time (or money) trying to get those photos. 
Food
Not only is Disneyland rich with attractions, it's also rich in its range of food. From cart vendors to table service, the park offers a wide range of dining options. Though dining can be a pleasure, it is just as equally possible to be an inconvenience, especially in regards to lines and food prices. To simplify it, there are two ways to eat at Disney: snack or sit down.
Snacking as a whole is much more convenient. Not only are the food prices cheaper (by Disney standards, of course — expect to pay around $5-15 depending on the item), it also maximizes the time you spend going on rides. As mentioned earlier, the park is filled with vendors selling turkey legs, popcorn, Dole Whip, and churros, all of which are iconic Disneyland snacks. If you're looking for more substantial meals but don't want to sit down, there are many fast food restaurants or quick service (e.g. Alien Pizza Planet, Docking Bay 7 Food and Cargo, Little Red Wagon) that also offer a mobile order option, so you can skip the line and wait at the counter. 
But maybe you want to enjoy your food instead of running from attraction to attraction, hands full of popcorn buckets and half-drunk bottles. In that case, eating at sit-down restaurants might be your thing. Similar to the snacking options, there is also a good variety of sit-down dining, ranging from casual cafes to fine dining. If you're looking for American food, the restaurants on Main Street, Golden Horseshoe in Frontierland, and Hungry Bear Cafe in Critter Country offer your typical burgers, hot dogs, and funnel cakes. Perhaps you're in the mood for something more exotic: look to the Bengal Barbeque for skewers and the French Market in New Orleans for soup bowls, just to name a few. Or, if you're looking for more sophisticated or exciting dining, you can also check out the Blue Bayou in New Orleans or Oga's Cantina in Galaxy's Edge (heads up, these require a reservation). 
Clothing and Souvenirs
So you've gone through a few rides, eaten a few snacks, and now you want to buy some merchandise. Great! Though you can find merchandise essentially anywhere in the park, the best place to shop is on Main Street, U.S.A., right when you enter the park. The street is lined with general park items as well as plain old Disney merch. They also offer food and bagged snacks. If you're looking for items targeted to a specific audience, check out the stores in that respective land (for example, Galaxy's Edge and Tomorrowland for Star Wars, Adventureland for Indiana Jones and the Jungle Cruise, etc.)
Other Tips and Tricks
Download the Disneyland app ahead of time for perks like mobile food ordering, wait times, recommendations, and more.

Though Disneyland has done away with its traditional Fastpasses (allowing guests to use shorter lines), they've established a system called Genie+ offering "Lightning Lanes" for in-demand rides such as Splash Mountain, Indiana Jones, and Smugglers Run. If you want to hit a lot of rides, buying this pass might be the way to go. It costs $20 per person per day via the Disneyland app.

In addition, there are also individual Lightning Lanes for the more popular rides, such as Rise of the Resistance (arguably Disney's most technologically advanced ride). These are priced around $20 per person per ride via the Disneyland app. If riding Rise of the Resistance is a priority, you may want to buy the Lightning Pass. But if it's not, you can always wait in the stand-by line (usually 80+ min) or just skip out on it entirely.

Instead of buying $5+ beverages, you can ask the nearest restaurant for a cup of water. It's completely free. In addition, you're allowed to bring your own water bottles and snacks, so if you don't want to spend extra on Disneyland refreshments, be sure to stock up before your trip.

On the note of prices, know how much money you're willing to spend on the food, merchandise, Lightning Lanes, etc. The price of Disneyland items are notoriously expensive, so keep track of your spendings. You should be covered if you bring over $100.
Good luck on your Disneyland endeavors! 
About the Contributor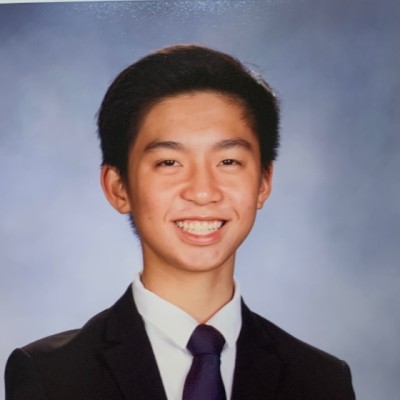 Connor Lee, News Editor
Grade: 12

Years on Staff: 4

Why are you writing for the Flintridge Press?

Storytelling and conveying information are important parts of the human...