Fresh Faces of the Faculty
The new school year is in full swing. Juniors are meticulously planning the upcoming Junior Parent Dinner, seventh graders sprint through the halls searching for the right room for their next class, and seniors delight in their newfound privileges, including their precious patio, lawn, and lunch line (please be sure non-seniors don't dare use any of them!). In the classrooms, our beloved teachers begin bestowing their invaluable wisdom on the student body. This year, three new teachers joined the faculty, ready and excited for the next nine months.
Mr. Fuentes – Economics and 9th Grade World History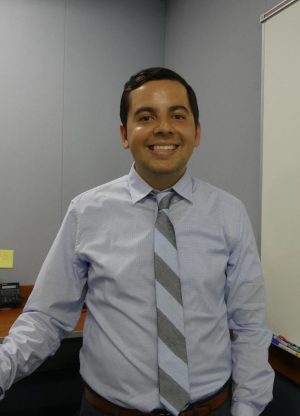 Q. What are you most excited for in the upcoming school year?
A. I'm excited about helping my students become comfortable with complexity. All too often, I have found that students approach the discipline of history with the assumption that it is solely based on "truth." Therefore, my goal is to introduce young scholars to alternative methods of framing historical problems and questions, with the ultimate hope that they will become critical thinkers who can appropriately contextualize immediate situations. What I'm most excited for is getting to know my students and participating in all facets of school life. This will be my first year coaching mock trial, so I'm excited about that!
Q. What did you do before you came to Prep?
A. Before coming to Prep, I was a graduate teaching assistant at the University of Minnesota Twin Cities. I led discussion sessions in medieval European history and western history, and I worked on fascinating research projects on quattrocento Florence.
Q. Do you have any hobbies or specific interests?
A. Spending time in the outdoors, swimming, hiking, camping. I am very excited about the outdoor program at Prep and participating in the 9th grade trip.
Q. Do you know any interesting fact from history?
A. Medieval people did bathe! It's often thought that medieval people didn't care too much about personal hygiene, but we have tons of evidence showing that baths and bathing were quite common. In fact, many major towns boasted public baths, as did private houses.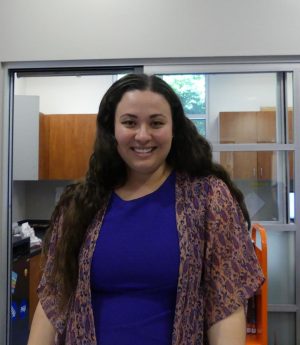 Ms. LaPolt – Librarian
Q. How was your first day at Prep as a librarian?
A. It was lovely; the team has been so welcoming. They got me a gorgeous new planner, and I have just been getting to know people and the new block schedule, which I guess was new for everyone.
Q. How was the transition coming to Prep?
A. I was already a school librarian. I have been at Milken Community Schools for four years, so some of that was not new. However, I had a crazy transition this summer because I moved to Pasadena so that I wouldn't have to commute. So I was moving, cleaning out an old house, hosting a yard sale, trying to start my life at Prep. It was busy, but a good summer.
Q. Do you have any hobbies or specific interests?
A. At home, I like to do a lot of gardening. I have succulents–about 40 species. I have not figured out how to grow food yet (I eventually want to have a food garden) but for now, I like decorative plants. And I cross-stitch.
Q. Is there anything you are excited for in the upcoming school year?
A. With the new community block, I am hoping we can host some activities in the library, maybe some type of poetry reading or open mic!
Ms. Martin – Algebra 1 and Algebra 2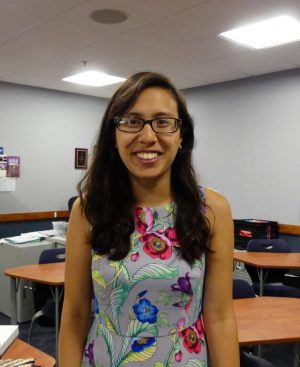 Q. What is your favorite part about teaching math?
A. There are so many ways to do problems, so seeing students be creative with their solutions and not trying to fit into boxes is really cool.
Q. How was your first day of classes?
A. It was good. The students are amazing, everyone is very engaged, kind, and respectful, which I appreciated. It is different from most school environments I have been in, so that was amazing. It has also been great to interact with the students one-on-one because the classes are so tiny, so it was a really fun day.
Q. Do you have any interesting hobbies or specific interests?
A. I love to read and play piano! I really like art; I am thinking about taking a ceramics class — that would be really fun!
Q. What are you excited for in the upcoming school year?
A. I am excited for a lot of things, but mostly just to get to know my students better and hopefully have fun while doing Algebra. There are so many different events that I am excited to learn more about, like JPD.
Q. What is your favorite item on the Prep menu thus far?
A. I've enjoyed the lunches so far. I am a vegetarian, so I'm very glad that they have vegetarian options.
Let's give them a hearty welcome to the Prep community!
About the Contributors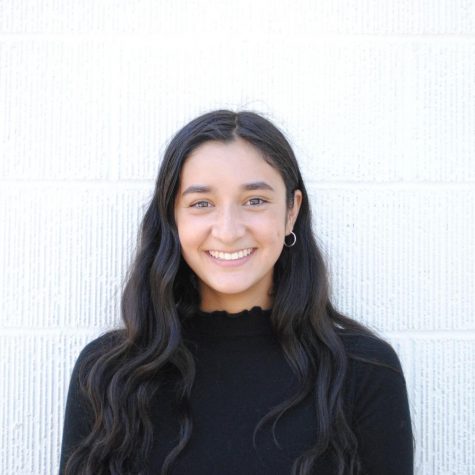 Lara Friedman, News Editor
Grade:  12

Years on Staff:  2

What do you like to do in your free time?  Rewatch The Office.

Why are you writing for The Flintridge Press? ...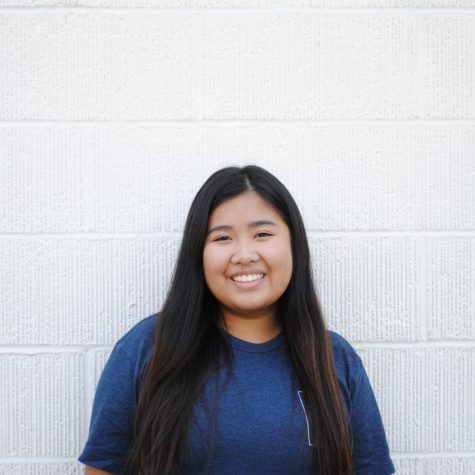 Catherine Zheng, Editor-in-Chief
Grade:  12

Years on Staff:  4

What do you like to do in your free time?  In my free time, I like playing board games with my friends, watching...