Isaac LaMarr Crowned The 2019 Mr. Flintridge Prep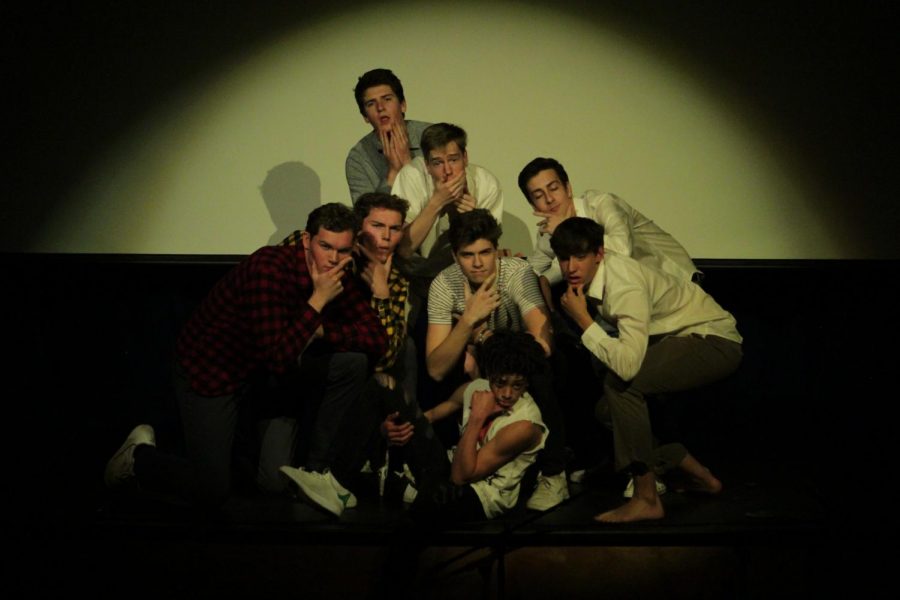 Twelve of the boys from the senior class competed for the most coveted title, with Isaac Lamarr ending the night being crowned the 2019 Mr. Flintridge Prep. The eagerly awaited Prep tradition took place on Friday, March 15, as students, parents, faculty, and friends gathered in Norris Auditorium to witness which senior boy would become the next Mr. Flintridge Prep.
The show opened with all twelve boys on stage performing various dances to a mashup of songs with each song highlighting one contestant. Songs ranged from Ariana Grande's "thank u, next" to The Weather Girls' "It's Raining Men". The audience was welcomed by senior emcees, Kendal Kully and Sinclaire Ledahl who entertained the crowd throughout the night with funny jokes, witty comments, and several stylish outfit changes.
Every contestant had his own act, with each one having their own unique and creative twist. Ethan Moutes began the act portion of the night with a lyrical reading of Beyonce's "7/11" and Ylvis's "What does the fox say?". Andrew Crisol began his solo performance as a mime but soon gave up on his career and began to sing "Remember Me" from Disney's Coco with vocal harmony from Ruth Spera and the guitar stylings from Daniel Tyebkhan. Robbie Case displayed his skills as an animal linguist and provided the audience with advice on how to handle various tricky situations with animals such as monkeys, chickens, and cows. The Brookbanks twins, Oliver and Ben, put on a mini skit where the brothers attempted to one up each other while "Anything You Can Do, I Can Do Better" was playing.  Luke Stiles sang a Luke Stiles original titled "Introducing Prep", a parody of Nick Jonas's "Introducing Me" from Disney Channel's Camp Rock.  Luke Hurrell gave advice to the crowd on how to pick up a girl, demonstrating several useful pickup lines. Isaac Lamarr performed his song titled "Mr.FP" that he produced and wrote. AJ Nicassio performed "In The Air Tonight" by Phil Collins. Ben Sacks dressed in an all white jeans, vest, and long-sleeve to perform as "Soulja Sacks" singing "Kiss Me Thru The Phone" originally by Soulja Boy. Peter Mugemancuro's stand-up comedy routine produced several laughs from the audience. Sebastian Evans performed several songs such as "Poison" by Bell Biv Devoe, "Sunflower" by Rex Orange County and "Stacy's Mom" by Fountains of Wayne.
Not only is Mr. Flintridge Prep an entertaining and amusing show, it's also a philanthropic event with all the money being raised to benefit a particular charity that the Mr. FP committee selects.
This year, all the money raised was given to A Piece of My Heart Foundation, an organization started by the Manning family dedicated to supplying AEDs in high schools and providing research for Catecholaminergic Polymorphic Ventricular Tachycardia (CPVT), a rare heart disease. Madison Manning spoke at the show on behalf of her family, explaining that after her sister, Morgan, passed away from CPVT, her family felt as though they lost a piece of their heart and thus the foundation was formed in order to raise awareness, support others living with CPVT, and to prevent any other family from experiencing such terrible loss from the disease.
About the Contributor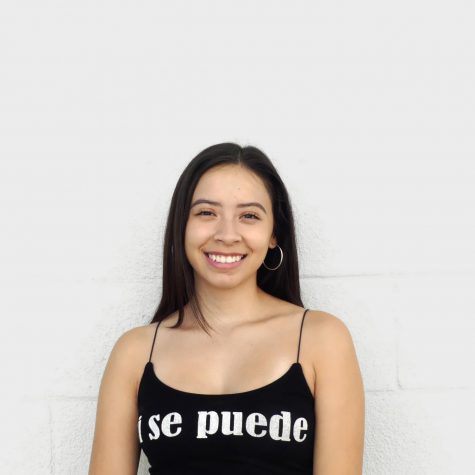 Valentina Martinez, Editor-in-Chief
Grade:  12

Years on Staff:  3

What do you like to do in your free time?  Spend time with family and friends, eat A LOT of food, watch movies,...