Senator Elizabeth Warren Introduces Ultra-Millionaire Wealth Tax on the Richest Americans
Now that President Biden has signed off on the $1.9 trillion American Rescue Plan, proposals are being raised to provide the necessary funding needed to pay for the hefty bill. Massachusetts Senator Elizabeth Warren has proposed a tax––dubbed the Ultra-Millionaire Tax––with the intention of raising tax revenue from the wealthiest Americans.
Specifically, Warren's annual wealth tax would cost two percent of an individual's net worth, including their property, possessions, and money in stocks. The tax would include an additional 1% surtax if an individual's net worth is valued at over $1 billion. This bill is sponsored by Democratic representatives Pramila Jayapal and Brendan F. Boyle. Warren has been pushing for her colleagues to back this plan. She has marketed it as an attempt to even the inequalities between wealthy and ordinary Americans.
This controversial proposal is most likely not a preferred fundraising solution for Biden, who made it clear that he does not endorse wealth taxes during his presidential campaign in 2020. Instead, he plans to pay for the bills over time with tax increases for the general public. However, this bill has gained popularity due to the fact that while large numbers of people have been forced out of work due to the pandemic, the richest Americans remain employed and continue to profit from stock market gains.
"As Congress develops additional plans to help our economy, the wealth tax should be at the top of the list to help pay for these plans because of the huge amounts of revenue it would generate," Warren said in a statement. "This is money that should be invested in child care and early education, K-12, infrastructure, all of which are priorities of President Biden and Democrats in Congress."
Warren's wealth tax is expected to raise over $3 trillion over a decade, according to estimates by professor Emmanuel Saez and Gabriel Zucman from the University of California Berkeley. Mr. Zucman claims that the wealth inequality has grown even more during the pandemic; the growth in the net worth of billionaires have increased steadily over the last four years. Warren plans to use the money raised to not only fund the Covid-19 bill, but also future campaigns launched by Biden.
This 'Ultra-Millionaire' wealth tax will be difficult to implement, as it provokes arguments from both sides. Law professors have both supported and opposed the constitutionality of Warren's proposal. Whether this tax is implemented or not, both sides can agree that action needs to be taken, as the wealthy continue to profit while ordinary citizens suffer from the effects of the pandemic.
About the Writer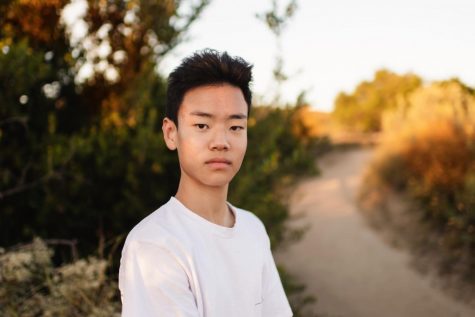 Kerry Ji, Staff Writer
Grade: 10

Years on Staff: 1

Why are you writing for the Flintridge Press?

I am writing for the Flintridge Press because I've always had an affinity...