Victor Gordo to Become Pasadena's Next Mayor
In the recent Pasadena general election on November 4th, Councilman Victor Gordo defeated incumbent Terry Tornek to become the city's next mayor. Gordo has 23 years of experience in Pasadena's local government and claims he intends to make "a more equitable, inclusive and prosperous Pasadena."
At age five, Gordo immigrated to Pasadena, California from Mexico, alongside his family. He has since become closely involved with Pasadena's legislature. Gordo's focuses will purportedly include improving neighborhood infrastructure, promoting affordable housing, and tackling the COVID-19 pandemic.
Terry Tornek served as Pasadena's mayor since 2015, after he also held a seat on the City Council. In an interview with Pasadena Now, Tornek declared that his defeat was "a disappointment, but that's the nature of the process."
The two candidates initially faced off in a March primary election, but because neither got over 50% of the votes, the race continued into November. Although the tallies are not yet official, Victor Gordo has claimed victory with nearly 37,000 votes, while Tornek has also conceded defeat at just over 30,000.
About the Writer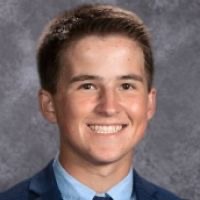 Marshall Smith, Staff Writer
Grade: 12

Years on Staff: 3

Why are you writing for the Flintridge Press?

I enjoy sharing ideas and topics with the Prep community that I find...