What to Expect from a Disneyland Reopening
After more than a year of closure, setbacks, and lots of waiting, it has become official: Disneyland will finally reopen on April 30th. Unsurprisingly, things will be a little different at the Happiest Place on Earth than they were pre-pandemic— at least for a time. Here's what you can expect to encounter on your next trip to Disneyland.
Reduced Capacity
The first and perhaps most significant change to the newly reopened Disneyland will be park capacity. Technically, California theme parks may only reopen if their respective county is in the red, orange, or yellow tier (this tier system was set up by the state of California, and is the same one schools and businesses follow). If and when that is reached, these theme parks have clearance to open up as early as April 1st. But Disneyland has decided to wait longer. Why? Well, the red tier only allows for 15% of the original park capacity. It doesn't make sense financially for Disneyland to run almost all their operations for 85% less people than usual. In addition, Disneyland needs more time to effectively prepare for reopening. In a recent shareholders meeting, Walt Disney Company CEO Bob Chapek shared "it will take some time to get them ready for our guests. This includes recalling more than 10,000 furloughed cast and retraining them to be able to operate according to the state of California's new requirements." By waiting a little longer, and dropping into the orange tier (which allows for 25% capacity), Disneyland will be in a more comfortable position to reopen.
Because of the reduced capacity, a reservation system will be put into place so Disney can best manage the amount of people going in a day. To put some of these numbers into perspective, the parks can accommodate up to 85,000 people, but usually see an average of 51,000 people a day. At 25% capacity, we can expect around 20,000 people to be let in. While that may not sound like the most exciting option, you could probably go on more rides than usual. But as it turns out, there may be a limit to that as well….
Limits to Attractions
In an effort to minimize the risk of COVID-19 spread, indoor rides and shows will have additional restrictions put into place. This will affect many fan favorite attractions, such as Pirates of the Caribbean, Rise of the Resistance, Walt Disney's Enchanted Tiki Room, and more. I wouldn't be surprised if Disneyland initially reopens without those attractions available — they've stated that "certain attractions, experiences, services and amenities will be modified, have limited availability or remain closed". So while fewer people in the park might look like a sign for more rides, the opposite might actually occur. Other changes will likely include distanced lines and virtual line queues, as well as a reduced number of passengers per ride vehicle. In addition, firework shows are unlikely to happen, and parades and character meets will be altered to promote social distancing. But there is some good news. Fans will be able to experience the recently renovated Snow White's Enchanted Wish (formerly Snow White's Scary Adventures), and in the months following will get to walk into the highly anticipated Avenger's Campus in California Adventure. A Princess and the Frog retheming of Splash Mountain as well as a Jungle Cruise makeover were also announced, although it is unclear when those attractions will open. Overall, Disneyland fans will still be able to enjoy a remnant of the original Disneyland atmosphere.
Safety Measures and General Changes
Like many other public places across America, Disneyland will have a full set of safety measures. Of course, there are the usual standards: masks, social distancing, temperature checks, frequent cleaning and sanitation, et cetera. That's not all, though. Unlike their Florida counterpart, Disneyland will not allow out-of-state visitors into the park. Indoor dining will also not be allowed, although that shouldn't be much of a problem given that many Disney restaurants already have outdoor seating. Disneyland also announced that they'll be suspending their FASTPASS system (tickets that allow you to skip part of the line). And while Disney's Grand Californian Hotel will open on April 29th, the two other hotels at the resort are expected to reopen at a later date.
Things will look different at Disneyland for a while, but hopefully not for long. Hang in there Disney fans.
Sources:
https://disneyland.disney.go.com/experience-updates/
https://www.cdph.ca.gov/Programs/CID/DCDC/CDPH%20Document%20Library/COVID-19/Dimmer-Framework-September_2020.pdf
https://files.covid19.ca.gov/pdf/guidance-amusement-theme-parks–en.pdf
https://www.cntraveler.com/story/theme-parks-in-california-reopening-disneyland-universal-studios-hollywood
https://twitter.com/DisneyParksNews/status/1369358327562477568/photo/1
About the Writer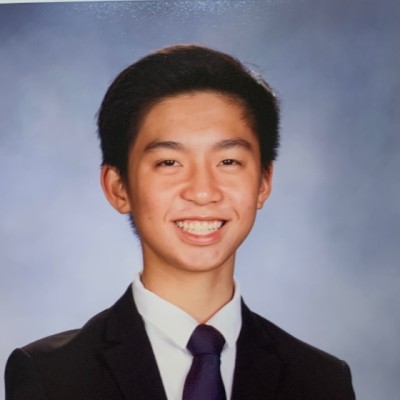 Connor Lee, News Editor
Grade: 12

Years on Staff: 4

Why are you writing for the Flintridge Press?

Storytelling and conveying information are important parts of the human...