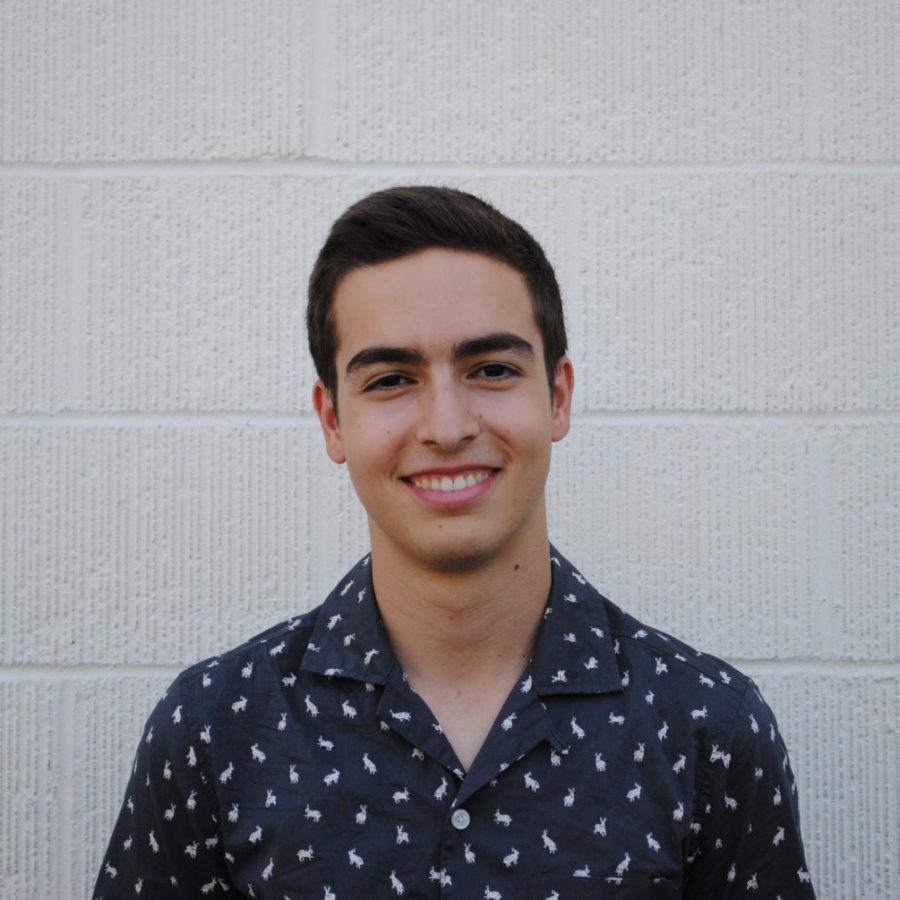 Grade:
  12
Years on Staff:
  2
What do you like to do in your free time?
  Play sports (soccer and volleyball), hang out with friends, etc.
Why are you writing for The Flintridge Press?
  I like journalism and writing, and I've had a lot of fun writing for the newspaper.
What other activities do you participate in at Prep?
  Soccer, volleyball, car club, plays and musicals
Favorite Quote:
  "Don't ever tell anybody anything. If you do, you start missing everybody." - Holden Caulfield
Gabriel Wallen, Staff Writer
Oct 17, 2018

Boys' Water Polo Beats La Salle at Senior Night

(Story)

Oct 14, 2018

Boys' Water Polo Loses to Brentwood at Annual Pack-the-Place

(Story)

Sep 29, 2018

Boys' Water Polo Falls Short to San Marino

(Story)

Sep 12, 2018

Boys' Water Polo Beats Rival Poly

(Story)

Sep 09, 2018

Boys' Water Polo Look Forward to Another Successful Season

(Story)