Cookies From Prep's Kitchen: At Home
As we've entered into fall, the weather has been getting cooler and the trees' colors have been getting warmer. One quarter of online school is already behind us, and the holiday season is just around the corner. This year has been anything but ordinary, but to hearken back to what fall really is, let's face it: fall is baking season, and there has never been a better opportunity to take some time away from your screens and fill your home with the smell of cookies in the oven. What cookies, you may ask? Well, to bring a bit of the campus back home to you, the Prep kitchen has offered up their summer cooking class chocolate chip cookie recipe, so you can make it in the comfort of your home. 
Chocolate Chip Cookies
Yields: 24
Ingredients:
1 stick Unsalted Butter (softened)

¾ cup Brown Sugar

¾ cup Granulated Sugar

2 Eggs (large)

1 tsp Vanilla Extract

12 oz Semisweet Chocolate Chips

2 ¼ cups All-Purpose Flour

¾ tsp Baking Soda

1 tsp Salt
Directions:
Preheat oven to 350 degrees.

Line a baking sheet with parchment paper.

In a bowl whisk the sugars and butter until creamed, then add eggs and vanilla until smooth.

In a separate bowl whisk flour, baking soda, and salt.

Stir the dry ingredients into the egg mixture.

Use a rubber spatula to mix the ingredients. Do not over mix. 

Incorporate the chocolate chips.

Wet hands slightly and roll the dough into balls.

Arrange the balls on the prepared baking sheet. 

Bake for 10-15 minutes until golden, but still soft in the center.
About the Contributor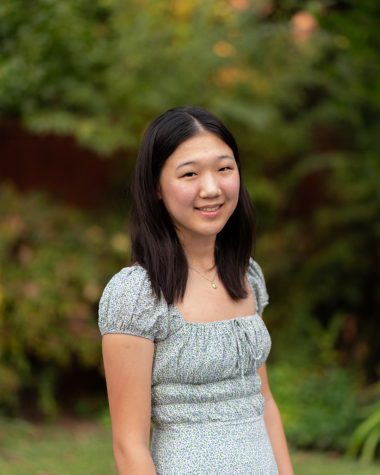 Regan Sakai, A&E Editor
Grade: 12

Years on Staff: 2

Why are you writing for the Flintridge Press? 



I enjoy writing about the things I'm passionate about. Keeping...