Club Spotlight: Music for the World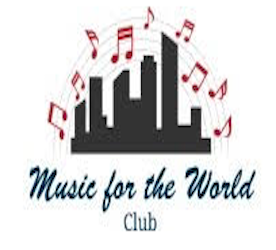 Hang on for a minute...we're trying to find some more stories you might like.
At Prep, music is an important part of our culture. Whether it be the Jazz Band, Orchestra, Jazz Rock Ensemble, or the Flintridge Singers, there are many opportunities for musicians to develop and share their talents within and beyond the Prep community. The Music for the World Club is another way for Prep students to share their passion for music. It is a community service initiative that aims to bring students together from all skill levels to appreciate different kinds of music and showcase their talents to the greater community. Members can perform individually or in ensembles at local hospitals and senior living centers. The club plans on having several performances this year with their first performance being at the Ronald McDonald House.
In regards to the events the club had planned last year and what it means to her, club president Claire Liu '19 commented, "One of our more memorable performances last year was at the California Hospital Medical Center in Downtown, LA. It was our first time there, and we didn't know what to expect, but it ended up being really fun! Four of us played in the lobby and we all had a great time."  Not only are the performances fun, but they are often personally meaningful.
"Through the club, I'm able to use music to give back to the community at places like Huntington Hospital where my grandmother had been a patient," Liu reflected.
Stiles White '22 and Chase Walker '22, both newcomers to the club, are anticipating the chance to use their musical talents in the club. "I'm looking forward to getting the chance to play music with my friends and bringing joy to people with my guitar," White remarked. Additionally, both of them believe that they will have an immense community impact because "music is really powerful and can have a huge impact on people who really need it," Walker explained. I was also interested in what encouraged them to sign up for the club. White noted, "I signed up for the club because I love playing the guitar, and it's great to see people's positive reaction to my music and other's music as well."
The Music for the World Club is open to musicians, singers, and all aspiring pop stars. "If you are a musician or vocalist, you can hone your talents, have fun and earn community service hours," said Liu. "It's not too late to join!"