Science Olympiad Wins Big at Regionals, Qualifies For State
Hang on for a minute...we're trying to find some more stories you might like.
Prep's community, particularly in regards clubs, is incredibly diverse in interests, ranging from SpikeBall Club to Feminism. One group on campus–Science Olympiad–puts the skills of some of the finest young Prep thinkers to the test. Founded as a group at Prep a few years ago, the team participates in competitions in a variety of disciplines, from protein modeling to forensics, against teams all across California.
On January 19th, 2019, Prep's Science Olympiad team competed in an invitationals competition. While the budding scientists got off to a slightly shaky start, they bounced back in their regionals competition on January 26th, qualifying for the state competition for the second year in a row. Among the many Prep students who placed well in their events, outstanding performances were acknowledged of Catherine Zheng '19 and Aaron Lee '22 who placed 1st in the Boomilever and Wright Stuff competitions, as well as Bavan Rajan '19 and Tim Zhang '21 who placed 1st in Mission Possible. The team ended up slimly beating out Van Nuys Senior High for a spot in the top 5 overall ranking, putting them into the prestigious state competition.
"My favorite memory was realizing we had placed well enough to qualify to state by a really small margin," reminisced Lee. "That was such a happy moment. Also knowing that we would have another competition with the seniors was nice."
A substantial portion of the team participated last year in Science Olympiad. In 2018, the Science Olympiad team achieved great success, qualifying for the state competition for the first time ever in Prep history. "It was really exciting," Zheng stated, reflecting on the achievements of the 2018 season. Last year's team featured quite a few members of the Class of 2018 (who are now graduated) which left big shoes to fill for the 2019 team. However, the incoming members of the Class of 2022 did not disappoint.
Many of the new team members dedicated countless hours to practicing and polishing their skills, some of the newcomers placing in the top 5 of their events. "So much of the team this year was made up of freshmen," said Emma Wang, one of the three seniors on the team. "They did really well too!" Zheng agreed, stating "the freshmen are really good, I really hope they continue on SciOly."
The experience for the freshmen during their first year on Science Olympiad was invaluable."Being on SciOly freshman year is pretty cool and challenging at the same time since I get to work with upperclassmen who work pretty hard," stated Lee. "Keeping the pace with everyone and the workload was tough but so fun."
Looking ahead to state, members of Science Olympiad are excited for their final competition of the year. "Because of the experience at regionals and how wonderfully our team has performed lately, I have a very positive outlook on state," stated Rajan. Zheng and Wang both echoed this sentiment, also expressing their excitement to compete one last time.
Cheer on the Prep Science Olympiad Team as they compete in their final competition of 2019 Saturday, April 6th at the California Institute of Technology!
About the Writer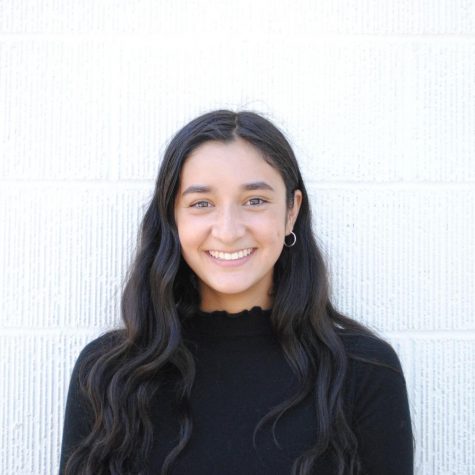 Lara Friedman, News Editor
Grade:  12

Years on Staff:  2

What do you like to do in your free time?  Rewatch The Office.

Why are you writing for The Flintridge Press? ...