Can Sports Work in a Pandemic?
When much of the world locked down in March for Covid-19, major sports came to a standstill. Sports leagues have wrestled with the conundrum of how to maintain a safe environment for players, officials, and fans. As a result, sports organizations, such as the NBA, tennis, MLB, and NFL have taken different approaches to safety, while implementing stringent safety precautions.
NBA
The National Basketball Association (NBA) season had a month to go to complete their regular season when it was abruptly stopped. In June, officials approved a plan for 22 out of 30 teams to return to competitive play on July 7. All teams were required to go into complete isolation in Florida, where the league rented out three Disney resorts next to a sports complex dubbed the "Bubble," at a cost of $1.5 million dollars per night. 
Athletes were not permitted to leave the facilities and had to comply with being tested every day before entering the complex to play a game. Families were not allowed into the Bubble in the beginning, and only those teams who made it to the quarterfinals were allowed to invite guests to stay with them. Daniel House, forward for the Houston Rockets, was expelled from the Bubble after inviting an unauthorized guest into his room. For those teams advancing to playoffs and finals, they would stay in the Bubble for over three months. To simulate a more typical game environment for players and fans at home, many stadiums have played pre-recorded fan noise to replicate a game feel.  On October 11, the NBA playoffs came to a close as the Los Angeles Lakers won the NBA Finals after defeating the Miami Heat in six games. Although they were able to finish their season, the cost was high and predictions say the NBA will have sustained losses over $1 billion dollars, according to ESPN.
Tennis
In the tennis world, the Australian Open had been completed before Covid hit in March. Wimbledon, a Grand Slam typically held in late June and early July, was canceled for the first time in its history. Meanwhile, French Open organizers unilaterally rescheduled its tournament to mid September. 
In August, the US Open went ahead with similar quarantine rules to the NBA: players were required to stay in isolation, no fans were allowed on the grounds, regular testing was mandatory, and routine court sanitation was deployed. 
Although the players were kept in quarantine, the rules were less strictly enforced, and some players left the complex. Less than two weeks later, the French Open began. Unlike previous Grand Slams, however, organizers allowed fans into the stadiums, originally announcing a maximum capacity of 11,500 fans into the center stadium, but ultimately setting a cap of 1,000 attendees.
MLB
In contrast, Major League Baseball (MLB) salvaged a portion of their season, playing 60 out of 160 games. After much negotiation, players conceded to receiving a prorated salary, roughly a third of what they would have earned in a normal season. 
The League decided to adopt a hybrid model, requiring teams to quarantine within their team bubble without families while continuing to travel around the country. Despite daily Covid tests, there were still 45 game postponements due to Covid infections. 
Similar to the NBA, fans were not permitted to attend games. Some franchises, such as the Los Angeles Dodgers, encouraged fans to show support of their team by purchasing a cardboard cutout which would then be placed at a seat in the stadium. The MLB also uses recorded fan noise to replicate a normal game. In the postseason, organizers decided to hold the playoffs and World Series in a bubble, making this the first the World Series will be played entirely at one site since 1944.
About the Contributor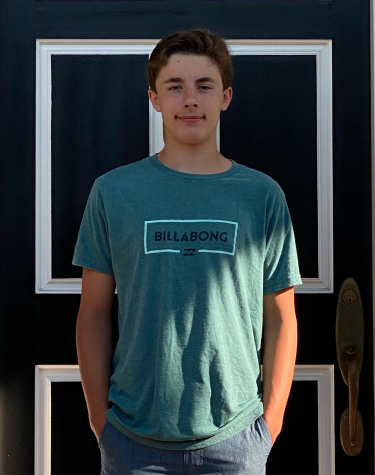 Ryan Ginn, Staff Writer
Grade: 9

Years on Staff: 1

Why are you writing for the Flintridge Press? 

I am very interested in current events and believe it is important...