Implications of the Deshaun Watson Allegations: What This Means for the Former Fan-favorite
What's the situation?
On the evening of March 16th, 2021, news broke on Twitter of sexual assault allegations against Houston Texans superstar quarterback Deshaun Watson. The former 12th overall pick in the 2017 NFL draft had already had his fair share of headlines in the offseason leading up to this day. The 25 year-old, a 3 time pro bowler who led the league in passing yards last season, demanded a trade from the ailing Texans franchise in January. If he wasn't already a top-5 quarterback in the league he was definitely one of the more promising ones, and reports claimed that at one point more than half the league was interested in trading for him. He was a favorite among young fans, showing grit and passion on the field every week and carrying the rest of his weak roster every play. Then, as March went on, he found the front pages yet again, but this time in a different way. As of April 13th, 22 total women, all of them massage therapists, have come forward with stories of alleged sexual assault. All 22 are filing civil lawsuits against Watson. Those who described the moments in question all had similar stories, claiming that he refused to cover his genitals during treatment and forcing the women to touch them and/or more. Some described several of Watson's other sexual requests, each one more vulgar than the next. Early on in the slew of allegations, Watson publicly denied all allegations against him, claiming to have treated all the women in his life with nothing but "the utmost respect". But as more came in he fell silent. His lawyer has continued to defend him reiterating his innocence with every new case. In a statement on April 19th, his legal team announced that Watson had continued to deny any allegations and had requested a jury trial. There is little solid evidence of his guilt at this time, but at the moment it seems it's his word against that of 22  others. 
Will he be traded?
But what does this mean for Watson's career, who, just over a month ago, was looking forward to a bright and lucrative future with a new team? A report from late March said that, despite the situation, several teams were still interested in Watson. But since then, three of the teams rumored to still be in the mix for him made big-time moves at the quarterback position, seemingly shutting the door on that possibility. The 49ers trading up to 3rd overall in the upcoming NFL draft and the Jets staying at 2, giving Sam Darnold to the Panthers, has major implications for Watson. The Panthers were supposed to be one of the top contenders for Watson, but by trading for Darnold and picking up his fifth-year option, their message isn't hard to decipher. And with one of the strongest quarterback classes in recent history coming up in the April Draft, both the 49ers and Jets, who also expressed interest in Watson, seem locked in on getting their QB of the future there. The only teams left are the Philadelphia Eagles and Denver Broncos. But given the Eagles' cap situation (barely $4 million under the hard cap) and their current QB1 Jalen Hurts (who showed some flashes last year as a starter), that too seems unlikely at this point. The Broncos also have a starter lined up in 3rd year pro Drew Lock. But although he is clearly not the long-term solution at the position, and even though the Broncos' cap room is much more flexible at $27 million, they lack the capital to actually trade for Watson. If they are still willing to take a chance on him, their best case scenario would see the Texans dramatically decreasing their earlier asking price of 3 first-round picks and more. Then they would still probably have to give up the 9th pick in the draft and Lock and/or another player, in which case they would barely be able to absorb his contract and get him on their roster. It's possible, but not exactly plausible. So will he be traded? In the eyes of NFL followers, fanatics, and analytics, the short answer is no.
What does this mean for the Texans and Deshaun Watson himself?
Just because he likely won't be traded, it doesn't mean that Deshaun Watson is there to stay in Houston. The allegations that have stacked up against him simply cannot be ignored, and it's not crazy to think that the Texans might end up releasing him if they cannot find a trade partner. The relationship between Watson and the organization had been deteriorating in the months and weeks leading up to the eventual trade request, and Watson made it clear that he didn't want to be there anymore. He would likely be happy for any job at this point, but when you factor the legal situation into the already rocky relationship, the possibility of the Texans cutting ties with their former face of the franchise isn't too far-fetched. The team would have to take a massive penalty against their cap, but they would have to take a similar hit if they traded him anyways. As for Watson, he has already lost considerable amounts of money in endorsements, as many of his major partners have terminated their contracts with him, most notably Nike, Apple's Beats by Dre, and Reliant Energy. His future seems grim, a stark contrast with what it was just over a month ago. There was some disbelief from the public in the developing stages of this story, as Watson simply never seemed like the kind of person who would act in this way. But celebrity figures as we know them are never truly accurate representations of themselves, and at the moment Deshaun Watson should not be showing his face on a football field.
About the Contributor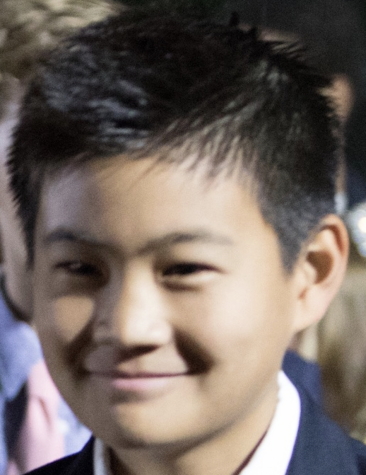 Liam Chia, Sports Editor
Grade: 12

Years on Staff: 5

Why are you writing for the Flintridge Press? 

The Press is a great way for Prep students to engage with each other...