Prep Boys and Girls Soccer Season Recaps
Prep is lucky to have both a boys and girls varsity soccer team that has done very well this past season. Both soccer teams are led by talented captains. Heading the boys' team, Eric Ahn, Martino Porcu, and Dominick Schraeder helped keep the team organized and acted as mentors for the underclassmen. Captain Eric Ahn stated his favorite part of leading the team was, "being able to have an impact on the new players." Meanwhile, Kate Fuetterer captained the girls' team, leading practices and setting an example on the field. The girls' captain, Kate Fuetterer, said the best part of the girls' team was their camaraderie and ability to rely on each other. All the captains aforementioned performed a tremendous job throughout the season and were an inspiration to both new and returning players.
The boys' soccer team has had a wonderful season, full of great scores, saves, and victories. Finishing second in the league with a 3-1-2 record. In the first game of the season, the Wolves crushed their opponents, Duarte, 6-0, with Leo Ferry (10th)  scoring four goals. The Wolves faced a bittersweet loss against Division one opponent St. Francis, scoring first, yet finishing the game 1-3. However, the players struggled more with the officiating than the actual soccer, and the game showcased the Wolves' talent. Prep's first league game pitted them against Providence where the team came away with a decisive 4-0 win. Following this, Prep came away with two hard-fought ties against Poly and Chadwick. To close out the month of January, Prep took to the field against Providence once more and Leo Ferry (10th), Dominick Schraeder (12th), Ben Odawara,(11th), EQ Willis (11th), and Henry Brookbanks (11th) all scored. Prep lost to Poly in another great game, 0-2, although Jiashu Wang (12th) had a number of incredible saves. Senior Night on February 4th was hosted at Prep and the stands were full of Prep faculty, students, and parents. The Prep team did not disappoint, with Martino scoring the lone goal of the night to win the game 1-0 against Chadwick, much to the excitement of the fans. All the seniors were able to play while the bench cheered loudly for their teammates. The Wolves finished 2nd in the Prep League and advanced to CIF. Unfortunately, Prep lost in CIF to South Hills where the Wolves were unable to Prep lost to South Hills 1-5. However, the team had a great season with many newer players. This year's team featured ten seniors,  and they will be sorely missed next year. Dominick Schraeder was a fantastic player who offered encouragement throughout the season and helped motivate players through his own dedication and work. Martino Porcu was an amazing player, using his speed to score several goals and also offering several great pregame huddle talks. Eric Ahn also utilized his skill to score goals and was always offering great advice to younger players. Both Jack Klop and Alexander Pierce were defensive cornerstones helping to stop the opposing team's offense. Timothy Kreinberg was a great technical player who played wherever he was needed. David Chagoyen and Philip Leung were also versatile players who had great touches in the games as well as great humor during practices. Alex Mirzabeigi, although injured for most of the season, still supported the team and attended all the practices. Finally, Jiashu Wang had an incredible season as the team's only goalie. Every game, he had incredible saves and always brought his best to soccer. Overall, the team had a great run and are excited to return to the field next season.
The girls' soccer team had yet another phenomenal season. It started with a resounding 3-1 win against Bishop Amat in which Sage Shurman (11th), Kate Fuetterer (12th), and Chayse Lim Ying (11th) all scored. During an away tournament, the girls recorded a 5-0 victory against the California Condors. Their next game was against Chino in which they came away with an impressive 4-0 win. A 1-0 win against Westridge kicked off the official league season. The next two games pitted Prep against Providence and Chadwick; these games were also 1-0 wins. The next game was another dominant 4-0 win, this time against Westridge. After these triumphs, Prep was back on the road to their next game against Providence which, to no surprise, was a victorious 1-0 score. Yet, this was nothing compared to their next game, also against Poly in which it was not one, not two, but 6-0. Sage Shurman, Valentina Mancilla (9th), and Sarah Rude (9th) all scored a goal. Chayse Lim-Ying was responsible for the other three goals. Both Stella Smit (10th) and Dagny Marion (9th) were also credited with an assists each. It is important to note that the defense also played phenomenally as no goals were scored. The Prep girls' team finished in the first, recording an impressive 9-1 league record and a total of 18 goals in league and 47 total. The season didn't end there as the girls' team advanced to playoffs where they conquered Canyon with a score of 4-0. Sage Shurman scored two, while Nadya Lamarr (11th) and Dagny Marion also scored a goal each. Next, they fought the Santa Barbara Dons, where they won 5-1. The next game proved to be another struggle, this time with key player Chayse Lim-Ying out due to injury. The girls lost 0-3, inaccurately representing the mettle of the team. This year's team had two seniors on its roster: Captain Kate Feutterer and Kylie Oh (12th). Kate was an incredible player who had many goals and assists during the season. As the captain, she demonstrated great sportsmanship and served as a role model for other players. Kylie Oh was injured during the season and could not play. However, this did not stop her from attending practices and games. She was a dedicated and positive player whose presence on the field was sorely missed. The team had an amazing season and will continue to play hard in the future. 
Both teams had wonderful seasons. The Wolves worked hard and it paid off in the season. Both teams will be back and better than ever next year.
About the Contributor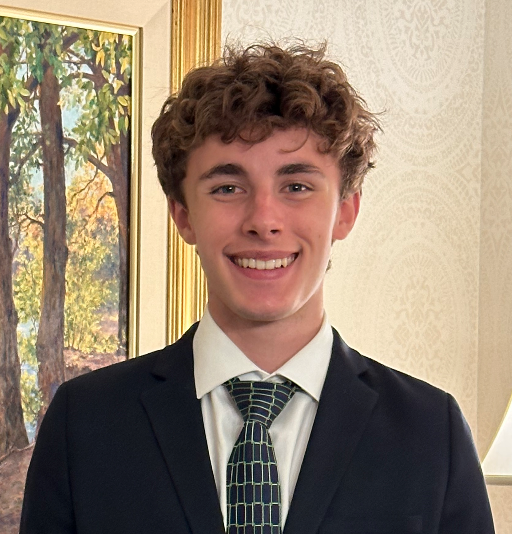 Ryan Ginn, Editor-in-Chief
Grade: 12

Years on Staff: 4

Why are you writing for the Flintridge Press?

Everyone has a voice. At the Flintridge Press, we strive to cultivate...