Students Begin On-Campus Training for Upcoming Sports Seasons
On Monday, October 19, 105 Flintridge Prep students visited the campus to participate in conditioning programs for their respective sports. This marked the beginning of a four week sports training program that Prep has put together for student-athletes that intend on playing a sport this year. Following slight changes to local safety guidelines and the completion of the campus's new Bachmann Collaboration building, the Athletic department swiftly shifted from training athletes using apps and video calls to training them in person. Although the facilities students can use is limited to the field, outdoor weightlifting equipment, and the pool, coaches have found ways to productively prepare their players for the beginning of their seasons. 
On July 20th, the CIF Southern Section leadership released a modified calendar for sports competitions in the 2020-2021 seasons. The calendar eliminated the traditional fall sports season and set the first competitions of most fall sports in early December. Although there has been substantial uncertainty regarding when schools in the greater LA area will reopen their campuses for normal school days, the CIF's commissioner of athletics released a statement on October 2nd in which he expressed no doubt that the fall sports season would commence in December as scheduled: "I want to assure you is there is one thing that will not change and that is our 2020-2021 Sports Calendars. They remain in place since they were announced on July 20 and will continue to remain in place as we begin October, approach November, and move forward in preparation for the launch of our Fall Sports season in mid-December."
Of course, it is hard to imagine playing sports without attending school for academic purposes on a daily basis, and although December is a long way away, an air of uncertainty has recently surrounded the idea of returning to school before the New Year. In an email on October 20th, Headmaster Jim Pickett informed us that there was not an "encouraging outlook" for any kind of return to in-person learning before January 2021. These unfortunate circumstances come as a result of California's extremely strict coronavirus safety regulations, which will only be loosened after cases have decreased for three consecutive weeks, to a level allowing Los Angeles County to operate under the tier 2 guidelines. As of now, coronavirus cases are rising in Los Angeles County. 
Flintridge Prep's student athletes are incredibly grateful to the school's administration and athletic department for the measures they have taken to maintain our physical fitness and prepare us for our (hopefully) upcoming sports seasons.
About the Contributor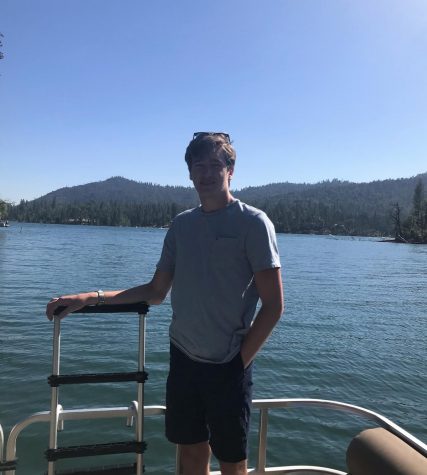 Jonah Lessuk, Assistant Editor
Grade:  12

Years on Staff:  4

Why are you writing for The Flintridge Press? I hope to improve my writing skills, enhance my ability to collaborate...