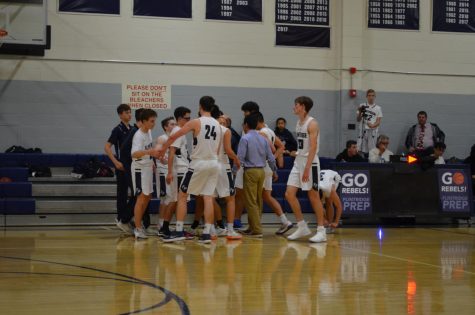 Story by Kenneth Um
February 7, 2019
Rebel's Basketball came out strong with a hard-fought win against Chadwick for their Senior Night and Pack the Place, with the final score being 50-45. Though they lost to Providence two nights prior, their win against...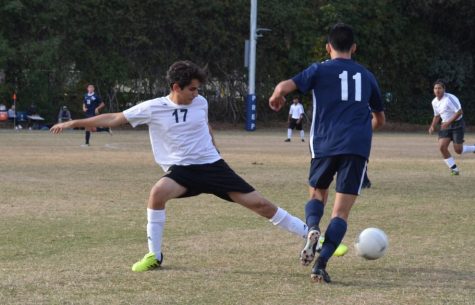 Boys' Varsity Soccer Defeats Blair High School 8-6 in Pre-season Match
December 9, 2018
The boys' varsity soccer team defeated Blair High School 8-6 in their first pre-season match on Tuesday,...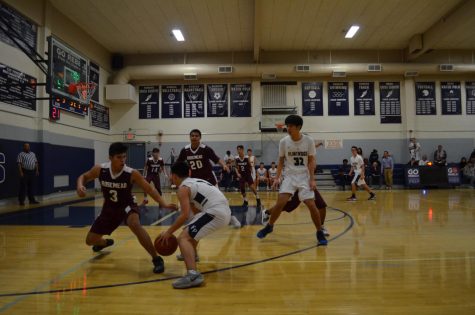 Rebels Basketball Dominates Rosemead in Non-League Game
December 7, 2018
The Rebels dominated the Rosemead Panthers in a non-league game on November 27, winning by almost 40...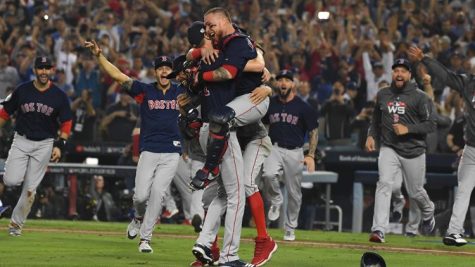 Red Sox Beat Dodgers 5-1 to Win World Series
November 2, 2018
Chris Sale's final pitch produced celebrations on the Dodger Stadium infield amidst thousands of Boston...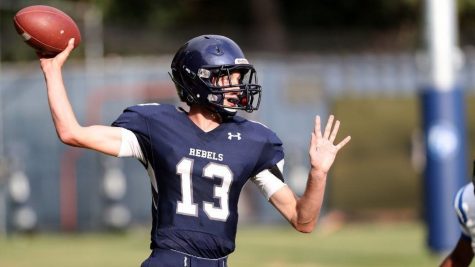 Football Loses Homecoming Game, but Reaches Playoffs
November 1, 2018
The Rebels were hungry for a victory to end their regular season, but the Chadwick Dolphins, their opponents,...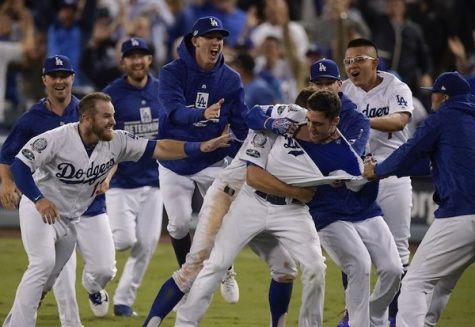 Dodger defeat Brewers to face Red Sox in World Series
October 26, 2018
The fight for the NLCS and a spot in The World Series between the Dodgers and Brewers began in Milwaukee...
Recent Sports Scores
Monday, January 28

Girls' Varsity Water Polo

Flintridge Preparatory School 3 - Poly 9

Saturday, January 26

Girls' Varsity Soccer

Flintridge Preparatory School 1 - Mayfield Senior 0

Wednesday, January 23

Boys' Varsity Soccer

Flintridge Preparatory School 2 - Poly 0

Tuesday, January 15

Girls' Varsity Basketball

Flintridge Preparatory School 50 - Poly 31

Tuesday, January 15

Boys' Varsity Basketball

Flintridge Preparatory School 50 - Poly 47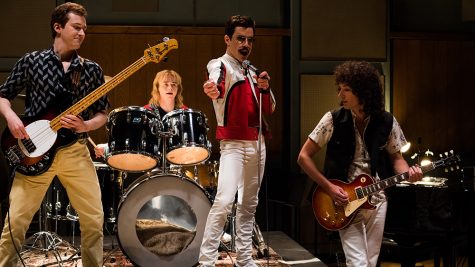 Story by Stiles White
February 18, 2019
Bohemian Rhapsody was going up against a lot at the 2019 Golden Globes: Black Panther was the highest grossing film in America this past year. Lady Gaga played the lead role in A Star is Born and delivered...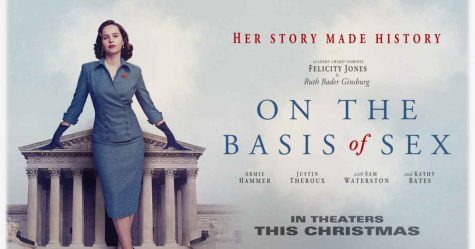 On the Basis of Sex Review: An Important but Dramatized Story of Justice Ginsburg
February 14, 2019
In the context of today's #MeToo movement and the continuous fight for gender equality, On the Basis...
A 2019 Playlist From Our Seniors
February 6, 2019
At the start of every year, Spotify sends its listeners a round-up of last year's music and suggests...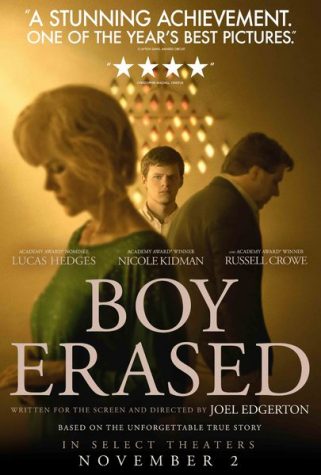 Boy Erased Tugs at Heart Strings
December 8, 2018
Boy Erased is not the first movie in 2018 to send an impactful message about gay conversion therapy (it...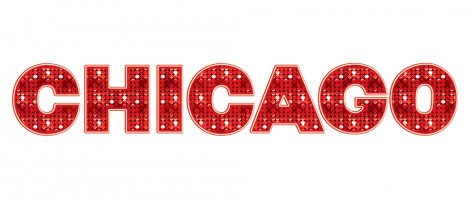 "Chicago: High School Edition" Set for Spring Musical!
December 6, 2018
This spring, "Chicago" the musical comes to Prep—but high school edition! Often seen as the archetype...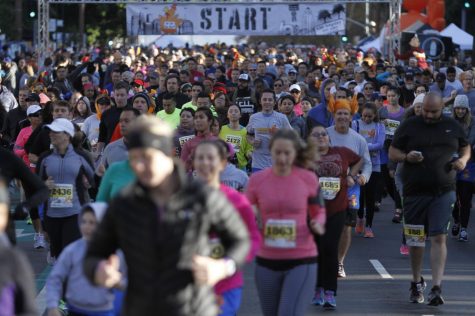 December 1, 2018
Thanksgiving, a traditional holiday in which people all across the country celebrate the first harvest...
Featured Staff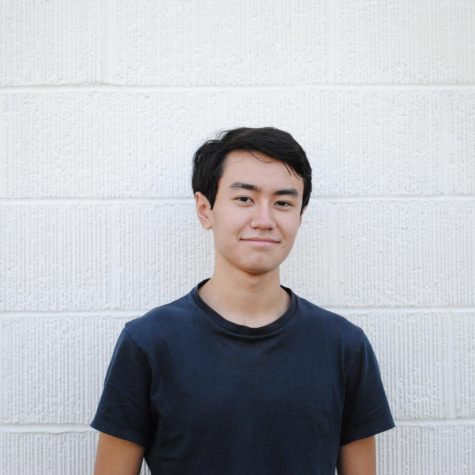 Miles Yamamoto
Sports Editor
Grade:  12 Years on Staff:  2 What do you like to do in your free time?  Read, sleep, watch TV. Why are...