"Chicago: High School Edition" Set for Spring Musical!
This spring, "Chicago" the musical comes to Prep—but high school edition! Often seen as the archetype of the musical genre, or what comes to mind when you think 'musical', "Chicago" is a production with an incredibly dramatic storyline, massive numbers, and all that jazz. Or, a "big musical musical," as concisely described by Kendal Kully '19, who will be playing Mary Sunshine along with Ruth Spera '19. For non-musical devotees, we've provided Kendal's rundown of the musical with added commentary below:
"Chicago" is a show about corruption, murder, and jazz set in 1920's Chicago. (Essentially, the human vices on a blown up, jazzy scale.) The show centers mainly around two female characters, Velma Kelly and Roxie Hart, and the lawyer meddling in the middle, Billy Flynn. Velma—played by Kyla Kikkawa '19—is a jazz performer who murders her husband and sister after finding them cheating. Roxie, likewise a murderess, aspires to perform like Velma and murders her boyfriend after he wrongs her. They both end up behind prison bars and fall into a world of corruption when they meet Billy, a sleazy and amoral lawyer who specializes in cases of women in sticky situations. The rest of the musical entails the women's struggle for freedom and, more importantly, fame, as they compete and work together in a constantly shifting society and time period. The show involves the same writers as "Cabaret" —hence, the jazz—and even has characters 'break the fourth wall' at times, speaking directly to the audience.
We spoke with Kyla Kikkawa for an inside look at her character, her thoughts on the musical, and what to look forward to:
1. What were your first reactions that the musical would be Chicago, specifically High School Edition?
Kyla: Mr. Lewis announced it in Norris, and I screamed and fell out of my seat. It's such an iconic show, and I was super excited for something like that. Also, I thought we wouldn't ever be able to do the show, since it's so racy. But, they came out recently with a High School Edition, so we could do it this year! I think there's some raunchy humour in the original show that will be lost in the high school edition, but plot-wise it's pretty similar. Some iconic parts of the show, people might miss out on a bit, but overall, it'll still be good!
2. First reactions to getting casted? Please tell us more about your character.
K: I was super excited, because I like dancing, and, as my character, I get to dance a lot. And the show is overall a huge dance [oriented] show. I just think [Velma's] a really cool role to play. My character is a performer—vaudeville performer—and she did acts with her sister. (Vaudeville is a theatrical genre of entertainment, usually involving burlesque song and dance and popular in the early 1900's.) She's just very unapologetic, and she kind of starts the show at the very top, because she's this big performer and everyone knows her name. But, the whole thing with the show is that Chicago as a city moves very quickly, and what the media's focused on changes very quickly as well. And so, it's hard keeping fame, and all these murderesses are trying to outdo each other to survive in a sense, since they're trying to get off as not guilty. (Survival of the fittest, people!)
3. Please give your 2 minute pitch on why people should come see the show!
K: I just think it'll be a killer show. Each number after the next, it's bigger and better, and lots of ensemble members are involved. It'll be really cool for that many people to be in that many numbers, and that big and iconic. It'll be cool for the audience to see too. Even though not everyone knows "Chicago" and the storyline, I feel like in the back of their heads, they'll know one scene or song—like the "Cell Block Tango" and "And All That Jazz"—especially since the movie was so popular.
With the opening show at the end of February next year, be prepared to witness Prep's own rendition of the famed musical!
About the Writer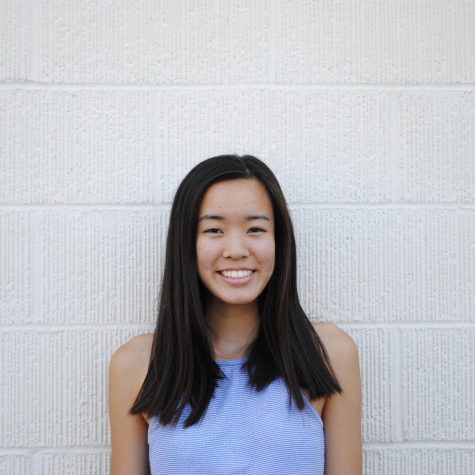 Claire Liu, A&E Editor
Grade:  12

Years on Staff:  2

What do you like to do in your free time?  Oil painting, learning arrangements and new pieces on the piano, reading...