"Edward Tulane" Strikes a Chord with the Prep Community
As the Flintridge Prep community emerges from a time of uncertainty and tumult over quarantine, the annual Fall Play as we know it returns in-person at long last! This year, 10-12th grade students put together a production of The Miraculous Journey of Edward Tulane, a play adapted from the beloved children's novel by Kate DiCamillo. The story follows the life experiences of a small china rabbit named Edward who gets lost one day and spends the greater part of his life on different adventures with people from various walks of life. Throughout these adventures, he ponders what it truly means to feel love for another being.
The talented cast of Edward Tulane included Ethan Kim '22 as Edward, Silvia Gibilaro '23 as Abilene, and Angela Henderson '22 and Maxine Park '23 as narrators. Additionally, Bull was played by Kyle Snaer '23, Lucy by Grace McConnel '24, Bryce by Joey Andrews '23, and Nellie by Amelie Besch '23. Alex Comer '22, Alex Pierce '22, Alex Scoggins '23, and Gabrielle King '24 also played various roles. Henderson also played the role of Grandma Pellegrina.
Of course, putting on a production like this for the first time in a while did not come without its difficulties. One such hurdle was being careful to abide by COVID-19 protocols while still being able to successfully have everyone heard.
"I think masks on stage were definitely something that took a little bit of getting used to– they could be too tight or too loose, and occasionally the microphones would pick up our breath that was being funneled through the top of the masks," Henderson describes. "It was nothing bad though, because the experience itself was so positive that the weird challenges didn't matter too much."
"The biggest hurdle was probably working with masks," Besch concurred. "We had to show our reactions through our eyes rather than being able to use our whole faces. Also, masks muffle sound and make it difficult to see who is talking so we had to make sure that it wouldn't be an issue."
Alongside the frustrations that working with masks brought to the table, other aspects of putting on the play posed a challenge. Edward Tulane has lots of dialogue and many lines to memorize, and especially for those who played characters that appeared often, remembering every single one was quite difficult.
"Lines, definitely memorizing lines," Gibilaro said when asked what the biggest hurdle was. "We had a hard time getting off book because there were so many lines to memorize … [but] during rehearsals and especially the performances we all had each other's back if someone forgot a line."
Snaer agreed that trying to remember all of his lines was one of his biggest challenges. "You can't focus on putting emotion into a character until you know what you're supposed to be saying and where you're supposed to be," he said.
Despite the countless inevitable obstacles that the cast and crew had thrown in their paths, the final production of Edward Tulane was beyond remarkable. Many teachers report that they were left in tears after the faculty viewing, and parents and students alike can agree that the play tugged at their heartstrings.
"After such a time of uncertainty, so many people are eager for the arts to return again and it's so exciting and rewarding to be a part of that," said Henderson. "To be part of a production that means so much to people not only because they know the book but because they can't wait to return to live theatre is so incredible and I'm so glad I could be a part of this production and this process."
"The most rewarding aspect [of the play] has been having the opportunity to work with so many amazing people," says Andrews. "Each rehearsal we made more and more progress together and when the performance came we really gave the audience a great show. So many people came up to me after who were impressed and it made me realize what the two months of rehearsal was all about."
The Miraculous Journey of Edward Tulane was a beautiful way for the performing arts department to debut in-person once again, and the Prep community eagerly anticipates everything that is to come.
About the Contributor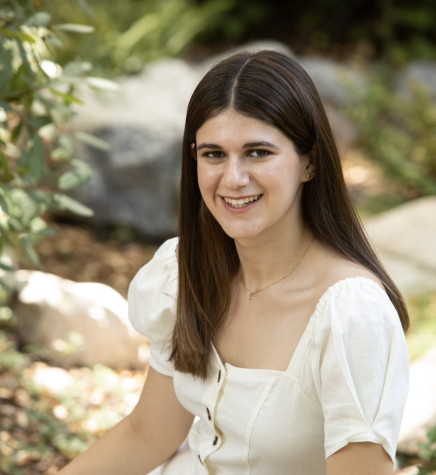 Sofie Corbett, Editor-in-Chief
Grade: 12

Years on Staff: 5

Why are you writing for The Flintridge Press?

I'm writing for the Flintridge Press because I love learning about...