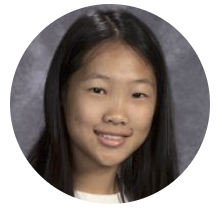 Grade: 10
Years on Staff: 2
Why are you writing for the Flintridge Press?
To express myself through what I write, to address issues relevant to our time, and to share news stories with the rest of the Prep community
What's your favorite quarantine activity?
Biking in the early mornings and late afternoons. It's my favorite way to stay active and experience nature.
Quote:
"When you're filled with wonder, the world is a wonderful place to be." -A.A. Milne
Audrey Jung, Staff Writer
Dec 01, 2020

United States Department of Justice Sues Google For Antitrust Violations

(Story)

Oct 30, 2020

Vote No on Proposition 18

(Story)

Sep 28, 2020

Remembering Chadwick Boseman, "Black Panther" Star and Activist, After His Recent Passing

(Story)

Nov 09, 2019

Apple Inc. vs. Pepper—The Case and its Implications

(Story)