A Look at Marvel's Future Projects: Phase 4
Despite 2021 being a difficult year for the entertainment industry, the Marvel Cinematic Universe (MCU) has proven that it is the exception. In the spring of this year alone, Marvel produced three TV series, released one stand-alone movie, and even secured its own place in Disneyland's California Adventure theme park: Avengers Campus. And if the release of Shang-Chi was any indication, it's clear that Marvel is far from finished with its work. Let's take a look at the next MCU movie projects you surely won't want to miss.
Eternals (November 5, 2021)
Despite being less than a month away from its release, not much is known about the movie or its mysterious cast of characters, the Eternals. Technically speaking, the Eternals are a group of ancient, god-like aliens whose purpose is to defend humanity from the hellish Deviants, an equally old alien race. However, fans are not sure to what degree the franchise's interpretation of the characters will correlate with the comics. While there's no doubt that the Eternals are part of the MCU's post-Endgame timeline (several Avengers references are made in the trailers), it's unclear what the Eternals' role is, especially given that these "protectors of Earth" have never previously interfered with Earth's many villains. Nevertheless, Eternals should be an interesting movie for MCU and Marvel Comics fans alike. 
Spider-Man: No Way Home (December 17, 2021)
Perhaps the most anticipated movie of the year, the third addition of the MCU's Spider-Man series picks up right where it left off, with Spider-Man's identity being revealed to the rest of the world at the end of Far From Home. In a desperate attempt to rid himself of his newfound troubles, Peter Parker (played by Tom Holland) asks Doctor Strange (played by Benedict Cumberbatch) to cast a spell that will make everyone forget he is Spiderman. This will be the first MCU film to officially introduce the Multiverse (allowing for different versions of a single character to not only appear, but also interact with their other multiversal counterparts), so it has quite a significant spot in the MCU timeline. Building off of that, No Way Home will bring back villains from the two earlier Spiderman series, including Alfred Molina as Doc Ock, Jamie Foxx as Electro, and Willem Dafoe as the Green Goblin. Expect box office records to be broken: this is a film no one will want to miss.
Doctor Strange in the Multiverse of Madness (May 6, 2022)
If there's one movie to top No Way Home in terms of mind-blowing-ness, it'll have to be this Doctor Strange sequel, which will further explore the Multiverse. Joining Benedict Cumberbatch will be Elizabeth Olsen as Scarlet Witch, Xochitl Gomez as American Chavez, and maybe even Tom Hiddleston as Loki. Not much is known about the movie so far, but we do know that the main antagonist will be Mordo (played by Chiwetel Ejiofor), the former mentor of Doctor Strange. Interestingly enough, Multiverse of Madness will be horror movie-esque, with Olsen once stating in an interview that "It's a very scary movie…[Director Sam Raimi is] trying to create the scariest Marvel movie." Be sure to watch this film because whatever happens in Doctor Strange in the Multiverse of Madness is bound to be something new for the MCU.
Thor: Love and Thunder (July 8, 2022)
If the 70s superhero-esque title art is any indication, the fourth addition to the Thor series should be a much more lighthearted film in contrast to the darker tone of Doctor Strange. Directed by Taika Watiti, this movie will explore Natalie Portman's Mighty Thor (formerly Jane Foster) instead of Chris Hemsworth's Thor. That is not to say Chris Hemsworth will not be in the movie, as he will also be joined by Tessa Thompson as Valkyrie, the Guardians of the Galaxy, and Chrisitan Bale as Gorr the God Butcher. However, the main focus of the film will be on the new Mighty Thor. Not much else is known about the plot, apart from the fact that Matt Damon and Russel Crowe will have cameos. But if you enjoyed the more comedic Thor: Ragnarok and the two Guardians of the Galaxy movies, this will definitely be a film you'll want to see.
About the Contributor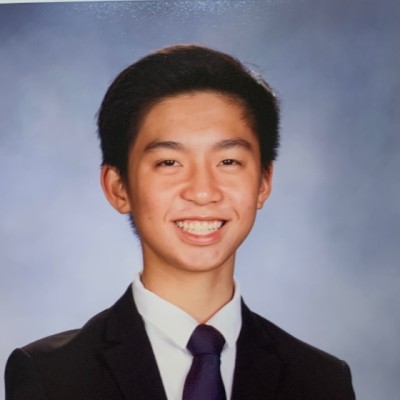 Connor Lee, News Editor
Grade: 12

Years on Staff: 4

Why are you writing for the Flintridge Press?

Storytelling and conveying information are important parts of the human...