Boy Erased Tugs at Heart Strings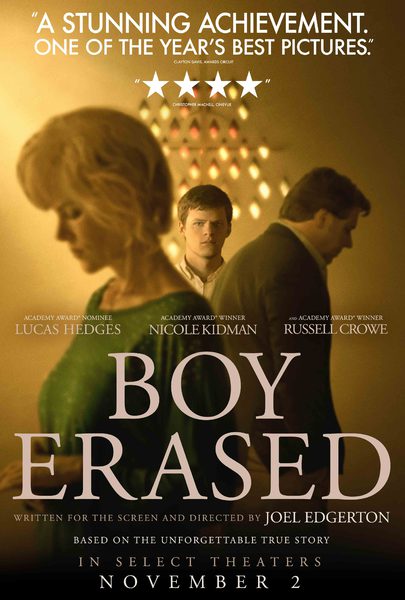 Hang on for a minute...we're trying to find some more stories you might like.
Boy Erased is not the first movie in 2018 to send an impactful message about gay conversion therapy (it follows The Miseducation of Cameron Post).  However, stunning performances from Lucas Hedges and Nicole Kidman coupled with a powerful yet sensitive narrative make this movie an important yet nuanced perspective on conversion therapy.
The movie follows Jared Eamons (played by Lucas Hedges), an 18 year old boy from a highly religious family in Arkansas who is questioning his sexuality. Joel Edgerton, the director, uses a contemporary nonlinear timeline. The movie takes place largely at the conversion therapy program, but cuts to scenes from Jared's past. One such scene is his high school attempt at a heterosexual relationship, a particularly horrific and graphic experience of sexual assault in college and an innocent night spent with a crush.
Most notably, Boy Erased attempts to resolve the dispute between religion and homosexuality. Much like his father (played by Russell Crowe), who is a preacher, Jared is a devout Christian. When he initially comes out to his parents, he vows to his father that he wants to change. Jared voluntarily attends a gay conversion therapy program that his father found, where he is taught that his sexuality is a choice and a result of past sin within his family. After witnessing the emotional and physical abuse within the program, Jared begins to realize that Mr. Sykes (played by Edgerton himself) may be unqualified to run the program and wrong about his ideas of sexuality. Jared's mother, Nancy (played by Nicole Kidman), realizes that she can no longer put her son through this trauma. She decides that she can both love and believe in God and she can accept her son. In a heart-wrenching scene, Nancy musters up the courage to say that she will stand up to her husband and that she's ashamed she allowed Jared to be in such a program. Unfortunately, Jared's father, Marshall, finds it more challenging to resolve the Bible's teachings with his son's sexuality. While Marshall gives Jared his beloved pen he uses to write sermons, the pair both understand that they will never really talk about anything that has to do with Jared's sexuality. Jared's life, therefore, becomes erased in the eyes of his father. While the emotional climax could have been more impactful, Marshall's inability to resolve his internal conflict paints an accurate portrayal of the problem.
The highlight of this movie is Lucas Hedges' performance. While he has had notable performances in several Oscar-nominated movies such as Manchester by the Sea, Ladybird, and Three Billboards Outside Ebbing, Missouri, Hedges does not take a backseat to anyone in Boy Erased. Hedges gives a compelling performance of Jared's harboring sadness of his abuse and his struggle to accept his sexuality.  
Ultimately, this movie leaves us with a sad message. Although Jared escapes the abuse of conversion therapy, he's one of the lucky ones. Conversion therapy is still legal in 36 states, and over 700,000 Americans have been put through conversion therapy. Boy Erased is a reminder of the need to solve this appalling injustice.
About the Writer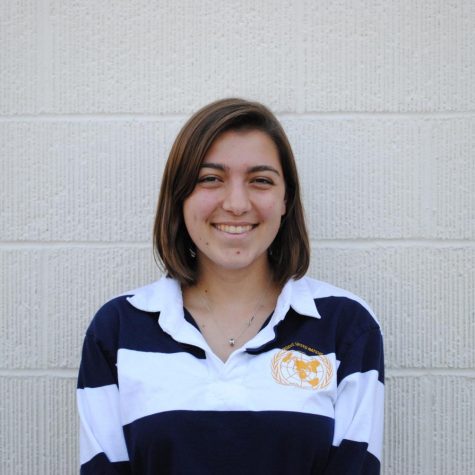 Clio Klapsis, Opinion Editor
Grade:  12

Years on Staff:  3

What do you like to do in your free time?  I like to read, go to coffee shops, listen to music, catch up on sleep,...