What to Look Forward to this October in the City of Stars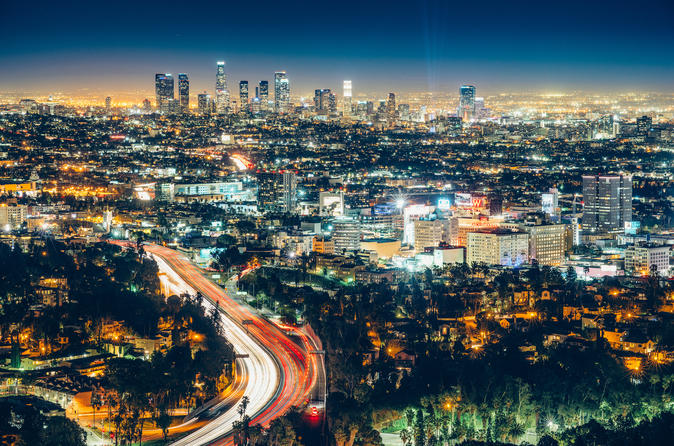 Los Angeles truly begins to show its deeply rooted cultural elements when autumn arrives, especially in the month of October. It hasn't gotten cold enough to be considered fall weather, yet one can still feel an occasional breeze or spot a cloudy day here or there, marking the end of summer. As the city prepares for the new season and its weather, Angelinos ultimately sense a change in daily routines and how city-goers interact with their beloved city at night as well as during the day. Here is a list of the top things to catch this October to make the most out of your cultural experience as a true Angelino.
---
Concerts:
Music has long shared a deeply rooted history with Los Angeles. LA is known for its popularity as a hub that attracts artists of all kinds, ranging in all musical genres. This is due to the one of a kind concert halls and theatres that inhabit the city. They truly define the culture of music in Los Angeles, and have embedded themselves as important landmarks in LA history.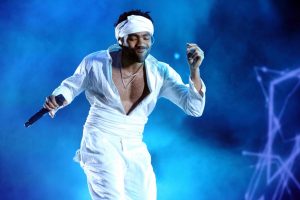 Childish Gambino – October 3rd: The Forum
The Forum is a staple of Los Angeles sites, serving as a past sporting arena (home of the Lakers pre-Staples Center), and has become the most engaging large-capacity venue that still offers a great experience, no matter where your ticket places you on the seating chart. It is always a thrill to see any performer take on the Forum as it's guaranteed to be a great evening. Gambino, a Grammy, Golden Globe and Emmy award-winning artist, actor, and producer is performing at the Forum with special guest Vince Staples.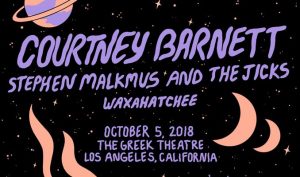 Courtney Barnett – October 5th: Greek Theatre
The Greek Theatre offers lively performances hidden in the hills of Griffith Park, a semi-secret amphitheater in a city known to merge entertainment with the outdoors. Thus, it is the perfect choice for Barnett's performance. Courtney Barnett, a young artist internationally praised for her distinctly mature musical vocabulary, has the ability to turn a deeply personal account into a truly universal and relatable one. Her performance at the Greek Theatre will make for an unforgettable night.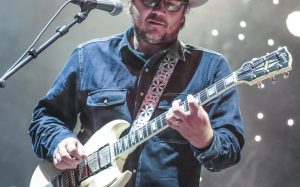 Jeff Tweedy – October 8th: The Theatre at the Ace Hotel
A series of old-fashioned, previously single-screen movie theatres line the streets of Downtown Los Angeles on S. Broadway Blvd. They represent a time in film history that valued artistically amazing flicks screened in architecturally magnificent cinema houses. One of these, the United Artists Theatre, was bought out and renovated by the Ace Hotel company, turning the once glorious movie theater into an even more gorgeous concert venue.
As the founding member of the ground-breaking alt-indie band from the late 90's, Wilco, Jeff Tweedy is one of contemporary American music's most accomplished songwriters, musicians and performers. Catch his solo performance for a one of a kind event at the marvelous Theatre at the Ace Hotel.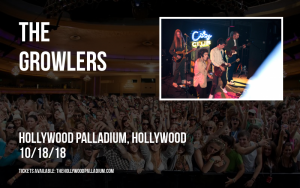 The Growlers – October 18th: The Hollywood Palladium
Stepping into the Hollywood Palladium, constructed in 1940, puts audiences in the shoes of concertgoers that inhabited its art deco ballroom-like hall since the mid-20th century. It's a transportive experience that adds an old fashioned flare to any concert.
The Growlers use the term 'Beach Goth" as an accurate description for them and their music. Sunburned and salty, the phrase characterizes their distinctive fusing of heavy surf rock influences with classic '80s post-punk music. Don't miss them play the Hollywood Palladium, a venue known for its timeless and intimate environment.
---
Art:
Los Angeles has long served as an innovative center for artists hoping to use the natural California environment as an influence on their creative outputs. Numerous creative trends and acclaimed artists have emerged from the Los Angeles area, demonstrating the city's ability to generate notable cultural movements.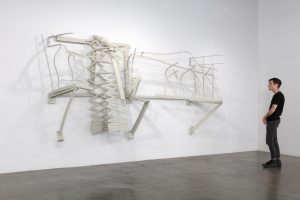 Brody Albert: Strata – Ends on October 7, 2018 – Pasadena Museum of California Art
The PMCA is a fairly newly established (2002) museum in the Los Angeles area. However, it is unfortunately set to close this month. See one of the museum's last exhibitions, while you still can. Albert's Strata hones in on the unexplored sites throughout the Golden State and the hidden aspects in well-known communities that inhabit these sites. The Los Angeles-based artist showcases a rare regional showing that definitely should not be missed.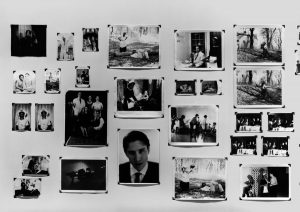 Zoe Leonard: Survey – The Geffen Contemporary at MOCA
The Geffen Contemporary is the extension of the well-known MOCA on Grand Ave in Little Tokyo. Enveloped by the deeply cultural Japanese center of the city, the museum has the ability to stand out as its own modern artistic entity, showcasing a series of many successful exhibitions throughout the years.
Leonard's career-highlighting exhibition spans a variety of themes such as gender, sexuality, migration and displacement, loss and coping, and the urban landscape of our nation's most notable sites. Leonard's art truly shifts how its viewers see our present day world and the society that we inhabit through her photographs, sculptures, and installations.
---
Film:
As most know, Los Angeles is the international hub of the film industry, particularly in Hollywood and its surrounding environment. The history of film has developed and evolved into what it is today because of Los Angeles.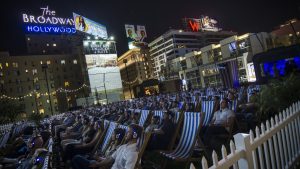 Rooftop Cinema Club – Dates Vary
What a better way to explore Los Angeles and its constantly evolving skyline than to spend your October nights cuddled on lounge chairs on the roof of Downtown buildings watching your favorite films? The Rooftop Cinema Club offers a series of events each month, screening classic and present films on the big screens draping over the roofs of Downtown Los Angeles. Additionally, as Halloween approaches later in the month, make sure to catch special horror flicks, which will definitely leave you with a memorable experience, whether you're with friends, family, or loved ones.
Los Angeles is a constantly evolving city, yet it still holds on to its core artistic and cultural values, always making a name for itself in music, art, and film. I urge readers to take advantage of the multitude of amazing opportunities offered this month to get out and explore the beautiful city that I hope all Angelinos are proud to call home. After all, there is no city that can bring together people from all backgrounds and cultural interests like LA can.
About the Contributor
Shant Armenian, Copy Editor
Grade:  12

Years on Staff:  2

What do you like to do in your free time?  I like to play water polo, play the piano and guitar (along with a few...