The Annual Fall Play Returns Online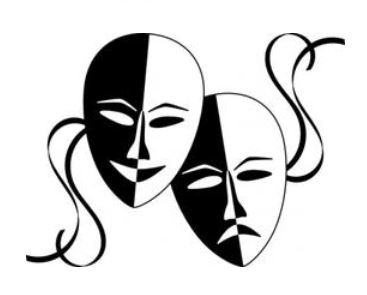 The Fall Play has always been a staple component of the first semester back at school, especially for the upperclassmen who get to be a part of the production. Fortunately, even during such turbulent and difficult times, the Fall Play is still going to return in a never-seen-before online form to be enjoyed by the Prep community as usual. There will be live streamings of the show via Zoom on November 5th, 6th, and 7th for the entire Flintridge Prep community to see.
Directed by Ms. Bascom, this year's play, Most Likely To: The Senior Superlative Monologues, is going to be a series of pre-recorded monologues performed by students in tenth through twelfth grade. The production is going to be experienced through a viewing on Zoom, and in addition to watching the recorded performances, there are going to be "live-actor moments" that are more similar to that of a traditional play.
"I chose Most Likely To: The Senior Superlative Monologues because I wanted a piece that made sense in isolation – monologues," says Ms. Bascom. "I also wanted to choose something light, fun, and relatable to create some laughter in our virtual community." In a time where it's difficult to stay positive, the Fall Play offers a respite from the uncertainty and discomfort of having to stay indoors.
This new, distanced form of theater does not come without its challenges, however. Since it's difficult to involve a stage crew in a remote situation like this, the cast will have to learn how to be their own crew and receive instructions on how to make the recording process go as smoothly as possible.
"The challenge in our production process is that we are planning to pre-record most of the piece," Ms. Bascom says. "This means students will be directed remotely via Zoom while filming themselves on a home device like a smartphone or iPad. In essence, the actor is their own crew, camera op, and lighting team." Despite the hurdles they have to face, the cast of Most Likely To: The Senior Superlative Monologues is determined to put on a great production, and everyone involved is working harder than ever to make the show the best it can be.
"The cast and crew are pulling together more than ever to create laughter and art," says Ms. Bascom. "There is nothing more uniting than that."
About the Writer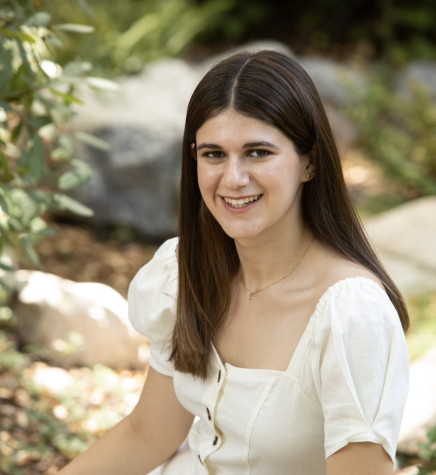 Sofie Corbett, Editor-in-Chief
Grade: 12

Years on Staff: 5

Why are you writing for The Flintridge Press?

I'm writing for the Flintridge Press because I love learning about...