Upcoming Rap Projects for 2021
After a devastating blow to music by the Covid-19 outbreak in 2020, artists cancelled concerts and many decided to use the quarantine period to go back to the studio. With last year being a dry year for music, hip-hop listeners can look forward to 2021 for new music from some of rap's biggest names.
Drake
By the time this has come out, Drake may or may not have dropped his new album Certified Lover Boy. Drake has been teasing the album since his mixtape, Dark Lane Demo Tapes, which dropped in Spring 2020, and Scorpion, his 5th studio album from 2018. Although the album was previously announced to come out in January, Drake delayed it to February due his knee injury, and then further delayed again. Reports say that it will come out before April however. His previous album, widely considered Drake's worst album, received criticism from reviewers and disapproval from fans, lowering the bar for Certified Lover Boy. Although he may be in the later stages of his career, Drake has never failed to blow up the internet with whatever he's up to. In the time between his last drop, Drake has released multiple singles including Laugh Now Cry Later (feat. Lil Durk) and been featured on tracks like GREECE and POPSTAR by DJ Khaled. While some hip-hop fans don't expect much from CLB, others are talking it up to be a "classic," showing a mixed reaction to the new album and Drake himself. Hopefully, he can surprise us with production and bars on par with his best work.
Certified Lover Boy January 2021
Kendrick Lamar
Although it is not confirmed whether or not Kendrick Lamar will release any music this year, many clues from people close to him point to 2021 as the year he drops. According to this Tweet by Top Dawg Entertainment CEO Anthony Tiffith, "Kendrick Lamar will return soon." Although the name for the project hasn't been publicly announced, we know that Kendrick is working on an experimental album. In an interview with i-D, Kendrick himself stated that he's been working on a new sound, saying "That's what will take me so long to do albums…I spend the whole year just thinking about how I'm gonna execute a new sound." Rumor has it that Lamar has been experimenting with incorporating rock sounds into rap. No information has been revealed about the cover art, potential features, and tracklist. Since his last release of DAMN in 2017, Kendrick has been working on other projects including the Black Panther soundtrack in 2018. Even with so little known about the album, fans are expecting big things from Kendrick Lamar.
https://twitter.com/hiiipowers/status/1262249546022817793?ref_src=twsrc%5Etfw%7Ctwcamp%5Etweetembed%7Ctwterm%5E1262249546022817793%7Ctwgr%5E%7Ctwcon%5Es1_&ref_url=https%3A%2F%2Fwww.highsnobiety.com%2Fp%2Fkendrick-lamar-new-album-release-date-tracklist%2F
J.Cole
In the time since his last drop, J.Cole has been busy in the studio working on new music. In July 2020, Cole released an EP dubbed Lewis Street which consisted of two songs: The Climb Back and Lion King on Ice. In December he posted an Instagram picture with a layout of music drops titled "The Fall Off Era." The list details his release plans leading up to his new album. At the top there are two crossed off steps titled "Features" and "ROTD3", referring to J.Cole's legendary feature run in 2018 and the release of his label's album Revenge of the Dreamers III. Following these two steps are "The Off-Season", which could be referring to the break he's taken since KOD and "It's a Boy" which may be about his second son who he welcomed in this year. However, these titles could also be referring to projects he has yet to release. Finally, to end the list, there is The Fall Off, J.Cole's highly anticipated album. Fans have speculated that The Fall Off could be J.Cole's final album. While he has not made any confirmations about this, it could be possible. Regardless, hip-hop fans are in for a treat this year with the album and potential other projects J.Cole is cooking up.
Cole on Instagram: "I still got some goals I gotta check off for' I scram…"
Travis Scott
In 2020 Travis Scott had a big year not only in music but also in advertising and expanding his brand. He inked collaborations with top global brands, including McDonalds, Playstation, and Nike, and saw commercial success. Last year we saw "La Flame" drop a couple singles such as Highest in the Room, The Plan, Franchise, and The Scotts, a collaboration with one of his biggest inspirations, Kid Cudi. 2021 seems to be a significant year as well with rumors of a new album drop. Scott teased the new project, titled Utopia, in an Instagram post, but didn't specify a date. The concept is said to be similar to his previous album, Astroworld. Both project names are locations and revolve around a space-like theme. The album could potentially feature Young Thug and M.I.A., due to their song Franchise, which debuted at #1 on the Billboard Hot 100 song chart.
Other artists
Other rappers that could potentially drop are Kanye West and Tyler the Creator.
Donda, an album Kanye teased and pledged to release last July never dropped. His history of cancelled albums and late releases have led fans to never get their hopes up. However, he may decide to release it sometime in 2021.
Although Tyler the Creator has neither announced nor teased any potential project, fans have reason to believe he may drop in 2021 due to his album release patterns. Since 2011, Tyler the Creator has put out an album every 2 years, with Igor in 2019 being his most recent one. If this pattern continues, then it would mean Tyler would drop this year.
About the Writer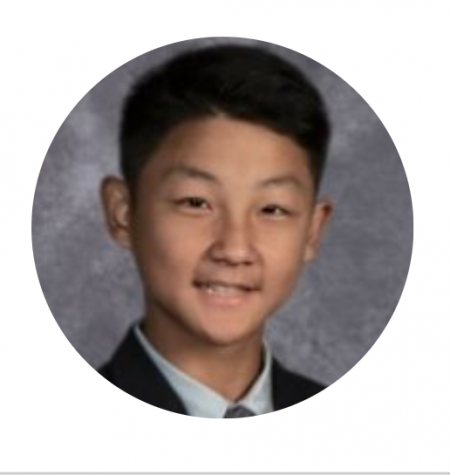 Theo Kuo, Staff Writer
Grade: 10th

Years on Staff: 2

Why are you writing for the Flintridge Press?

I enjoy writing and informing people about news in the world and in...