Ms. Hare on Student and Individual Wellness
Students can find great role models of wellness in the teachers at Prep, and one such teacher is Mrs. Hare. In addition to being a college counselor and part of the English faculty, Mrs. Hare does many activities outside of school to help her mental well-being.
One of the most important things for her is exercising. Things like going on walks, doing yoga, and even Orangetheory Fitness workouts all help to clear her head and give her time to go over what went on during the day. In describing the Orangetheory workouts, which are short, high-intensity sessions, she says, "If you go in there in a bad mood you leave fine because all of it has been sweated out or worked out in some way."Going on walks is also a way in which Mrs. Hare separates work life from home life. This simple act of moving can be a great way to compartmentalize the day and feel ready for what's next.
In addition to physical ways of maintaining her well-being, Mrs. Hare also described more emotional things, including connecting with family. She loves spending time with her husband and her kids, whether it be drawing or reading to them.
Many of these activities can be helpful for Prep students who feel stressed. In today's world of cellphones and social media, Mrs. Hare stresses the importance of human connections for teenagers. Hanging out with friends and putting cell phones away for awhile are great ways that Prep students can take some time in their day to slow down and relax, no matter how impossible it seems with everyone's busy schedules.
Along with what students themselves can do to maintain their well-being, Prep has also been focused on helping students find balance and wellness in their lives. Especially in the past few years, Mrs. Hare believes that Prep has paid attention to the importance of students getting enough sleep and getting involved in activities that can benefit their well-being. For example, this year's new block schedule may be a way that Prep is implementing their focus on balance and wellness. Mrs. Hare says that a positive of the block schedule when teaching English is that students have more time to sit with their thoughts, take in what they are reading, and brainstorm different ideas.
As a teacher, Mrs. Hare intentionally creates an environment of positivity and thoughtfulness in the classroom. At the beginning of every class, she takes time to do a breathing exercise, read an inspirational quote, and maybe even light a candle to contribute to a comfortable ambience. These acts of getting settled into class can help students be present in the classroom both physically and mentally. By reading a quote before class begins, Mrs. Hare hopes to "remind people to recognize the good little things that are around us, instead of the big things that seem the most prevalent — which are normally not the things that are the most prevalent, but it feels that way."
Outside of the classroom, reading and writing can benefit one's mental health. For Mrs. Hare, reading is "a perfect escape" and a reminder of the pleasures of reading as a child. For busy students, taking the time to sit down and read often seems impossible, but Hare feels that it's important to prioritize pleasure reading, even if that means taking as little as five minutes to read a book you love. She also feels that journaling is a simple way to get down on paper things that might be weighing down on someone as a way to move on.
On a more personal note, Hare reflects on how being an English teacher and working at Prep has helped her own well-being. One of her favorite things about teaching English is the opportunity it gives to discover not only famous stories, but also the stories of Prep students. She is fascinated by each of her students' lives and personalities and loves getting to know them throughout the year. As a final thought Hare reflects, "the fact that Prep students are so open and willing to share in this way – I just feel honored to be around all these great stories on any given day."
About the Contributors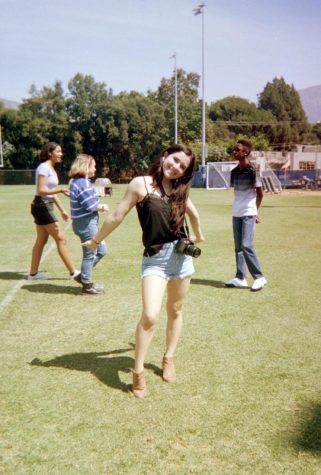 Maya Le, Editor-in-Chief
Grade:  12

Years on Staff:  4

Why are you writing for The Flintridge Press?  I'm writing for the newspaper to help keep both myself and the Prep...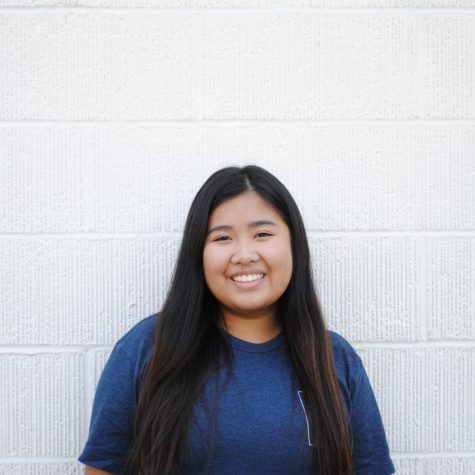 Catherine Zheng, Editor-in-Chief
Grade:  12

Years on Staff:  4

What do you like to do in your free time?  In my free time, I like playing board games with my friends, watching...