The Family BBQ: A Famed Prep Tradition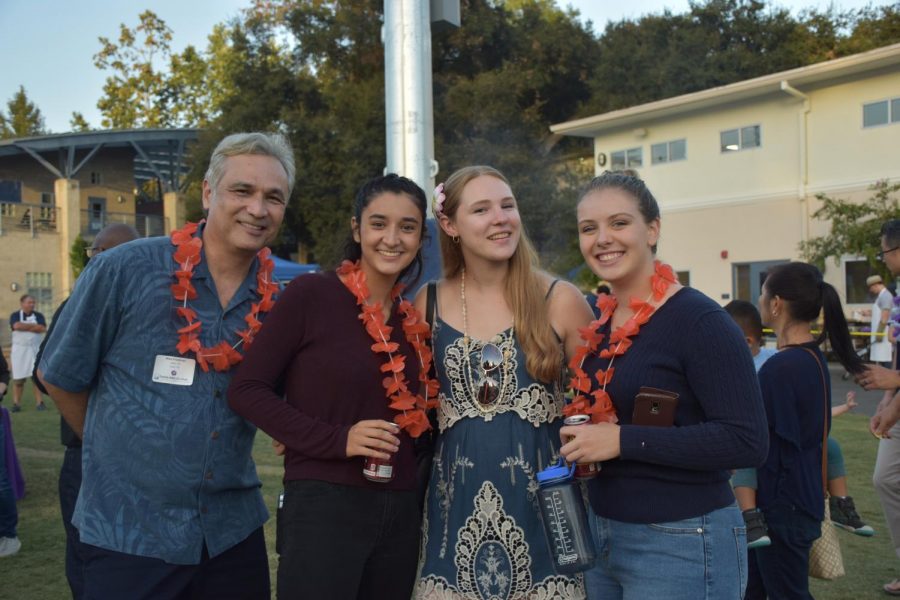 Every year, the Prep community gathers on the field for the Family Barbecue. It is a night filled with friends, fun, and great food made by the Fathers' Club. This year's theme was a Hawaiian Luau which included a delicious meal of beef and teriyaki chicken, and a shaved ice truck for dessert!
This year's barbecue also included a new feature: a family game area! According to Molly Scott '20, "It was a really nice place to connect with friends and play some cornhole." It added to the overall experience of the night, and I'm sure many are hoping it will be brought back next year.
Additionally, the new theme—Hawaiian Luau—was a big hit. Maya Khurana '20 commented, "We had really cool music, and everyone was dressed up, and it's just a very relaxing welcoming theme and it was a great start to the new year." The theme was also incorporated in the menu, which was a traditional Hawaiian meal of teriyaki chicken or beef, macaroni salad, and rolls.
For our new Prep students, it was a great way to meet their friends' families and to feel more connected to the school as a whole. Will Fosselman '22 explains, "It was great to see my new friends and meet their parents. It's such a great event that Prep has, and it's a fantastic way for new parents to integrate themselves into the greater community at Prep."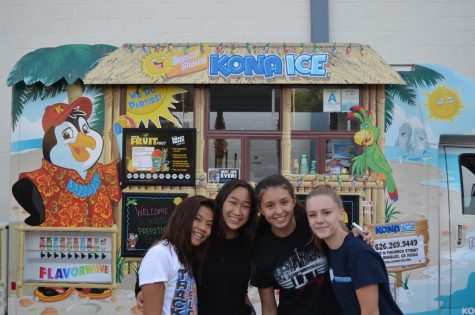 However, the seniors are reflecting on the fact that this year marks a number of lasts. Their last sports game, homecoming dance, and family barbecue. For Lara Friedman '19, this event is particularly hard to part with. She says, "It honestly didn't really hit me that this was the last time until the event was over…And yet right as the final raffle prize was given out and everyone began to roll up the tables and put the chairs away, I suddenly realized that never again would I buy a ton of raffle tickets and never win a prize, or laugh with my friends over good food." Kailyn Chiu '19 agrees, noting, "It's really nice talking to everyone and hanging out with friends, teachers, and parents, and the food was really good!"
The new additions to the barbeque were a great success! This event is such a wonderful tradition that Prep has because it really brings together the families of Prep as well as the teachers. Friedman adds, "I always enjoy seeing teachers and their families. It always fills my heart with joy to have fun and talk to my teachers." Another reason this is such a lovely night, is because it is enjoyed by all who are involved in Prep: administrators, teachers, and sports coaches, who all come with their families to enjoy a night under the lights.