(W)BOO! Halloween Spooks at This Year's Fall Play
This year's fall play gives the words 'radio show' an entirely different meaning. Titled WBOO! A Halloween Radio Hour, drama teacher Jen Bascom has brought a 1960's radio studio to the black box stage—and in the spirit of Halloween! Think overly tacky puns, a vampire slash keyboard player, a lot of green stage makeup, and the Flintridge singers, unrecognizable as a zombie choir. Max Rosenfeld '19, who plays a ventriloquist in one act, gave us a quick rundown: "It's more of a sketch-type play than an overarching plot. It's kind of akin to a Christmas variety show, but with Halloween." Audience members in Miller Theatre enjoyed acts varying from the ventriloquist and dummy segment with Max and Tess Robertson-Neel '20, to a soap opera parody, all concluded by an all-cast Monster Mash musical finale. Staying true to the nature of radio, the audience was also given the option to listen in on the live broadcasted play in library rooms hosted by actors. Any mishaps—staged or real—would then add to the listeners' entertainment as they try to visualize the chaos happening across campus.
For highlights in his WBOO experience, Rosenfeld notes: "Just opening night—I think when you do a play, you kind of isolate yourself, but when we finally did it, we realized it was really funny, and the audience has a lot of participation in it." Along with the improv portions of the show, the radio host and stage manager, played by seniors Luke Stiles '19 and Kendal Kully '19, engage directly with the audience members, including pulling up one lucky person to fill in the spot of a 'missing' staff member. One particular show became instantly memorable to cast members when beloved Prep math teacher Mr. Ishii was chosen as the audience participant. Because of these ad lib elements, each show is different and depends highly on the participation and reception of the live audience. As for mishaps, Rosenfeld adds mysteriously that "sometimes, the improv bits don't go as well as planned. There was one time [when] our Zarnack character messed up something, but I'm not going to say anything more to reveal the secret." With the black box filled for all four performances, WBOO gave many students, faculty, and parents a comedic and festive break from the October bustle.
About the Contributors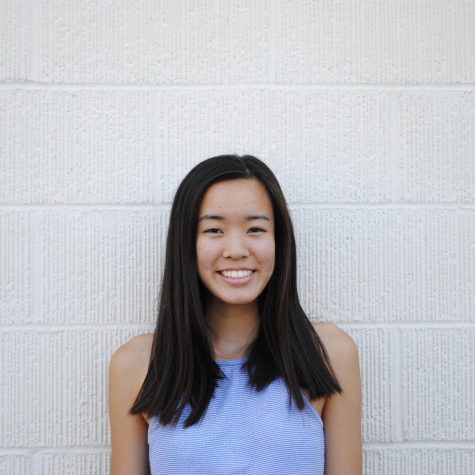 Claire Liu, A&E Editor
Grade:  12

Years on Staff:  2

What do you like to do in your free time?  Oil painting, learning arrangements and new pieces on the piano, reading...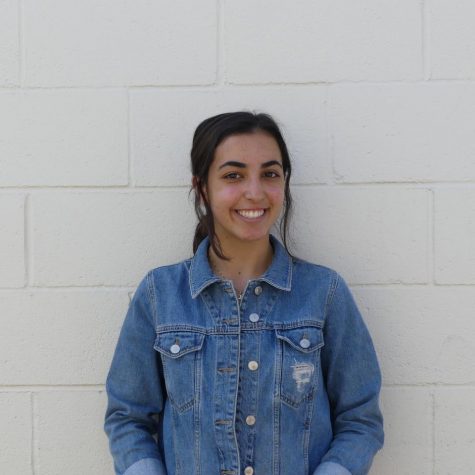 Ani Bernardi, Photo Editor
Grade:  12

Years on Staff:  2

What do you like to do in your free time?  Play volleyball, hang out with my friends and family, sleep, watch TV,...